Motorola launches Smart TV with Android 9.0 in Indian market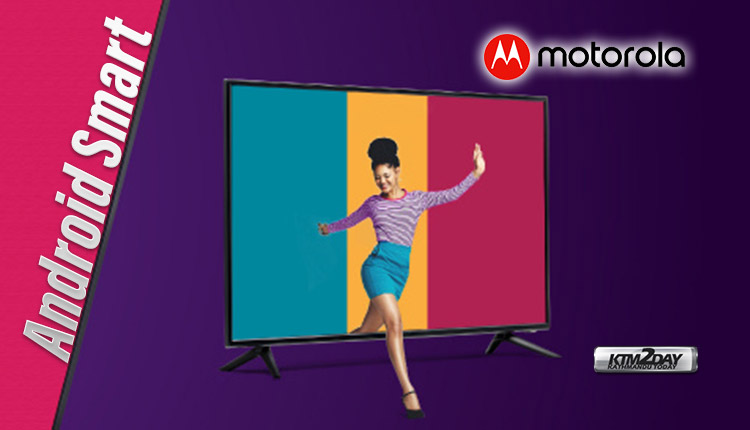 Motorola today launched their new lineup of Smart TVs in the Indian market featuring the Android 9.0 Pie operating system. Continuing on the trend of other smartphone manufacturers such as Xiaomi, Honor and Oneplus joining the forces to venture out on the Smart TVs market Motorola indulgence in this segment comes as a latest surprise.
Motorola has launched it's lineup featuring HD Ready, Full HD and UHD TVs and the price of 32 inch HD Ready Android Smart TV starts at just INR 13,999 (NRs 22,400). The most expensive 65 inch UHD Android Smart TV is priced at INR 64,999(NRs 103,400).
The Motorola smart TVs range will be shipped with Android TV 9.0 and is confirmed to feature HDR and Dolby Vision standard as well as Dolby Audio and DTS sound tech. Motorola will also offer a free gamepad, which will let you play games on the TV by downloading games from the Google Play Store.
The TV range also feature a built-in front-firing soundbar-style speaker setup which is rated to offer 30W sound output. This soundbar will be offered on all the models under the new Moto TV range.
All of the TVs will go on sale simultaneously on September 29 on Flipkart.