Samsung Festive Offer 2076 – "Samsung Aayo Khusi Chaayo"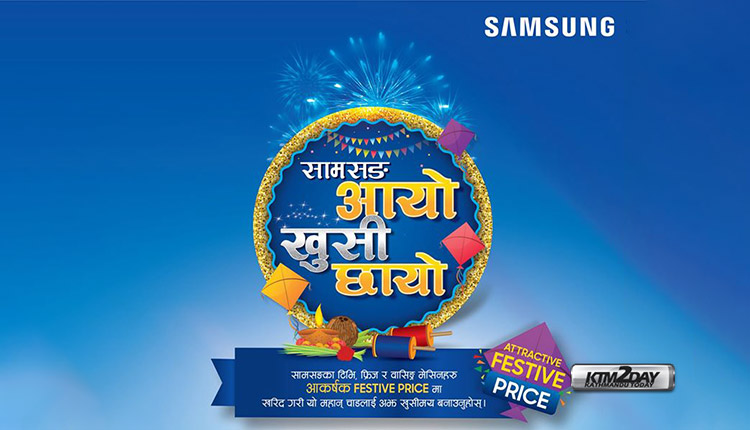 Samsung Electronics has introduced 'Samsung Aayo Khusi Chaayo' scheme which includes irresistible price drop along with warranty programmes.
True to the title, the scheme has indeed delighted consumers planning to bring new TV or home appliances to their homes, as per a press statement. Along with the attractive festive price, Samsung also gives two years of warranty on TVs (one year full product warranty and additional one year on the panels), 10 years of warranty on Digital Inverter Technology, easy EMIs from selected outlets and free installation on selected home appliances.
This festive scheme is valid from September 18 to November 15 from dealer network all over Nepal under the authorised distributors for Samsung.