OnePlus 7T Pro and Basic full design revealed before launch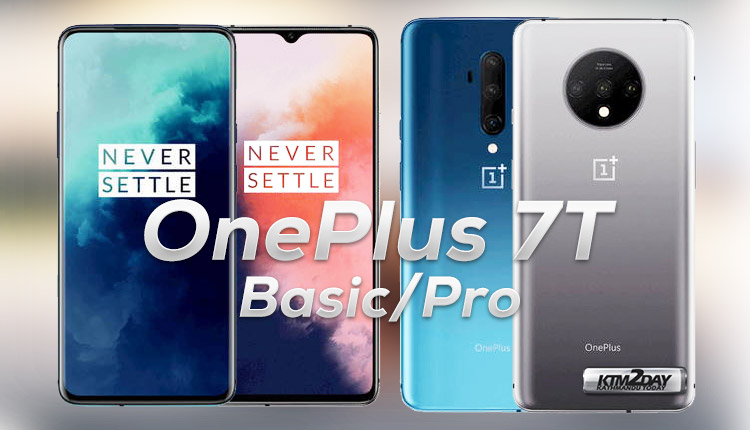 OnePlus is getting ready to introduce its new smartphones. The launch will take place in India today evening, but the design of both devices is already known much before the launch.
As the official press images shared by leaker Ishan Agarwal confirms , the devices come with the design that had been already revealed before. The OnePlus 7T has the same notch as its predecessor, but now has three cameras housed in a circular space.
The OnePlus 7T is expected with a 6.55 inch screen, with the notch for the front camera. At the rear it will have the 48 megapixel main camera, plus a 16MP wide angle and a 12MP zoom lens.
The battery capacity is expected to be 3800 mAh and the processor will be the new Snapdragon 855 Plus. Accompanying will be 8GB of RAM and 128GB of internal storage.
OnePlus 7T Pro is very similar to its predecessor
On the side of OnePlus 7T Pro there are some nuances. The screen is 6.67 inches without any notch, just like the predecessor. To embrace the front camera, users can expect a pop-up mechanism.
At the rear are the three cameras with the layout we already saw in the OnePlus 7 Pro. The battery is 4080mAh, which will be seen to give autonomy to the other characteristics.
This time both models will have a 90Hz refresh rate on the display. This means more fluidity along with increased battery drain. As you would expect from the brand, both will arrive with Android 10 already installed.
The OnePlus 7T launch event will begin at 7pm Indian Standard Time today, and the OnePlus TV is also expected to launch alongside.