Realme X2 Pro will rival the upcoming Xiaomi Pocophone F2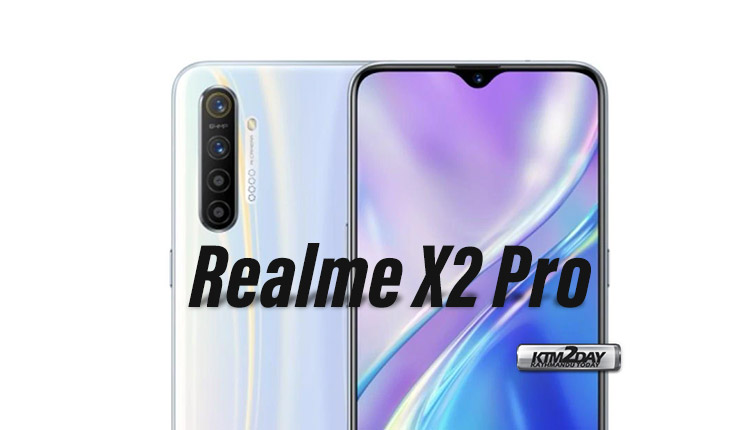 Realme continues to grow by leaps and bounds, and having been among the first to reveal that it would launch a flagship with the Snapdragon 855+ processor, and it looks like that will happen soon. Although there is not much information about the smartphone, it seems that its name will be Realme X2 Pro.
Rumors that the smartphone is about to be introduced began after one of the brand's top executives was 'caught' using Realme X2 Pro while publishing a post at Weibo social network. The act could be deliberate to hint the online world officially rather than through leaks and rumours.
Considering that this smartphone has not yet been introduced, it is plausible to assume that it is the new flagship device from the company.
What to expect from Realme X2 Pro?
For now, information about the new high-end is still scarce. The official staff from the company left some indication of the price on Weibo that we can expect for the Realme X2 Pro. According to his Weibo publications, it is expected to reach the Chinese market for about $560.
If this price is confirmed, it will get considerably more expensive than the other smartphones of the brand. It's true that this is it's first flagship, but surely fans will continue to expect prices that Realme has been providing earlier i.e, at competitve prices.
In addition, other rumors point to the presence of a 6.55 inch AMOLED Full HD + screen with integrated fingerprint reader. It should arrive with the ColorOS 6.1 interface, support for Bluetooth 5.0 and dual-band WiFi.
No details have yet been revealed about their cameras, but quad-setup cameras are expected to be present, with the main sensor of at least 48 megapixels.
Why could this be a rival of the Xiaomi Pocophone F2
During the past week, there have been many rumors and leaks that addressed the possible presentation of the long-awaited Xiaomi Pocophone F2. Therefore, it seems that its launch may happen very soon.
Xiaomi is expected to once again present its popular flagship killer, meaning it has state-of-the-art specifications at a price that cannot be resisted.
As such, it will be another smartphone to come equipped with the Qualcomm Snapdragon 855+ processor, the company's most powerful to date. In addition, we should see at least one triple rear camera, also with a main sensor of at least 48MP.
As with the original Pocophone, it's successor is also expected to arrive with a plastic body construction. This type of strategy allows the manufacturer to reduce the price of the smartphone and it seems that this was not a problem for users.
There is not much confirmed information about both smartphones, but it seems that they may be rivals in the "flagship killer segment". However, everything will depend on the price that both will present in the market.