Mobile OS evolution in past 20 years(Video)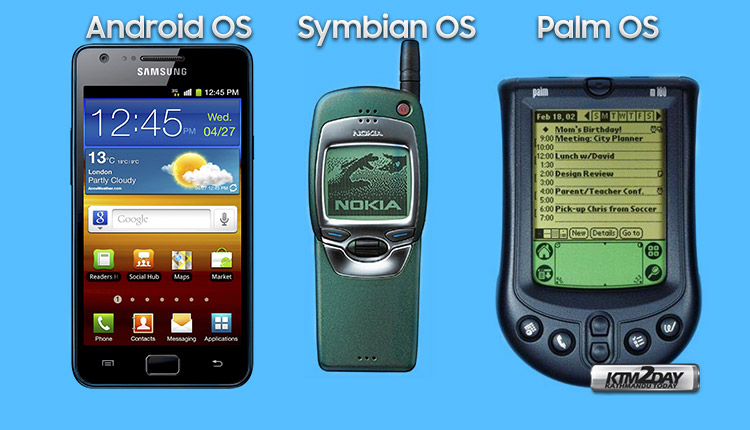 We live in an era where Android has complete market dominance. Google's Android operating system is on 85% of smartphones in the market, being an open source system with great customization and reliability.
By 2019, Android has about 85% of the market share, with Apple iOS covering 10% while newcomer KaiOS – available for example on Nokia's "Feature Phone" – has 4% of the market, and with Windows Mobile almost extinct.
With more or less difficulty, it can be said that Android has at least a third of the market since early 2011. The video shows 8 years of market dominance, but it was not always so. When iOS appeared in 2007, Symbian devices ruled the market.
The video, published on the Data is Beautiful YouTube channel, shows the most popular mobile operating systems from 1999 to 2019, i.e. over the past 20 years.
Symbian dominated the market between 2003 and 2010
In 1999, the PalmOS operating system dominated, which owned 74% of the market. By the third quarter of 2001, PalmOS had a 51.28% stake, while Windows Mobile already had more than 30%. Symbian and BlackBerry OS ranked third and fourth with 3.32% and 2.79% respectively.
In 2002, both PalmOS and Windows Mobile began to give way to Symbian. By the first quarter of 2003, Symbian overtook Windows Mobile, second only to PalmOS. Six months later, Symbian was at the top of the ranking with a share of 35%.
By the first quarter of 2006, Symbian's share in the global market for mobile operating systems amounted to 60.08%. In the second quarter of 2007, when the iPhone was released, the iPhone OS (later called iOS) occupied only 0.64% of the market.
Android first appeared on the list in the fourth quarter of 2008 and debuted in sixth place. In the first quarter of 2011, Android OS took first place.
Nokia abandoned Symbian operating system at a time when Android was already dominating, and even established a partnership with Microsoft to revive its product, but due to the lack of apps for that operating system it had to give up.
The last 20 years show an early dominance of PDAs, the rise of Symbian, the emergence of iOS, Windows Mobile, and the supremacy of Android we have had for almost a decade.
Meanwhile, Huawei's Harmony OS is yet to make its debut in the market. The company believes that Harmony(Hongmeng) would be a global OS that could be deployed on smartphones, wearable devices, laptops, and other gear. The company claims to reign almost 10-15% market share in the next two year.