Xiaomi Redmi Note 8T with NFC feature launching soon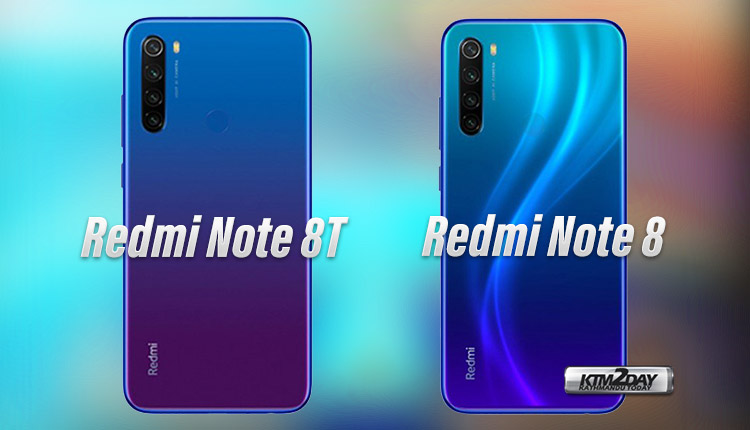 Xiaomi recently launched Redmi Note 8 Pro and Redmi Note 8 in various global markets and now the company is getting ready to launch a new variant in this lineup.
The new variant Redmi Note 8T will be a tiny upgrade over the Redmi Note 8 and will come equipped with NFC for contactless payments.
The phone's aesthetics will be identical with the Redmi Note 8 and images of its appearance were revealed by the reputed leaker Sudhanshu Ambhore.
In the images below, you can see the Redmi Note 8, which we already know, side by side with the new Redmi Note 8T. Apart from a slight change in color of the back panel, its not easy to distinguish one from the other.
NFC will be the only new feature on the Redmi Note 8T
According to the source, Redmi Note 8T will be identical to the Redmi Note 8 in all aspects and will come equipped with NFC feature. This is a feature much requested by users, but we must remember that the existence of this device still lacks official confirmation.
Earlier there were rumours about Note 8T to come equipped with the Snapdragon 730 processor. According to the leaker, the smartphone will sport the same Snapdragon 665, which already equips the base model.
Users who prefer the NFC feature should wait until the Redmi Note 8T model is launched.