Microsoft Surface Duo without 5G will be ready by 2020 holiday season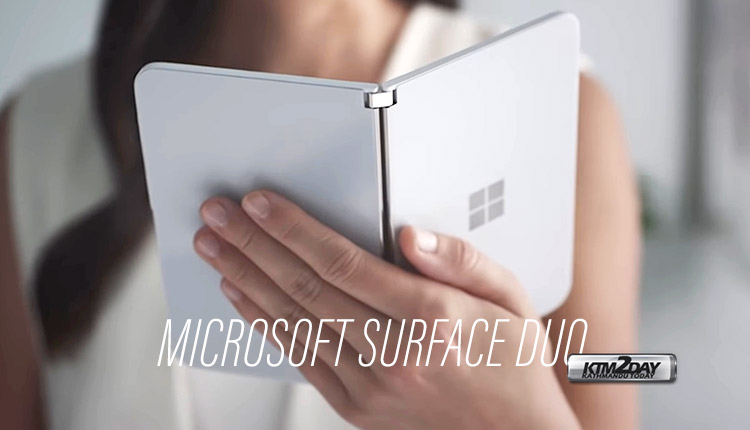 Microsoft will venture again into the Mobile world after its latest adventure with Nokia and the Lumia series. Not only that but the device will be foldable with two screens. We are talking about Microsoft Surface Duo, recently presented at the company's annual event.
According to the product director Panos Panay, there is the possibility that Surface Duo does not include 5G in the supported network technologies. Panay didn't want to confirm the details, but there are two factors that confirm the situation. First of all, Surface Duo was introduced with Snapdragon 855 (without 5G modem).
Secondly, Panay revealed that Microsoft has been working on Surface Duo for about 3 years. The product director has added that the phone's hardware specifications will not be changed until release. As such, Surface Duo will be released with the same hardware specs.
Microsoft Surface Duo may be an involuntary competitor to the remaining foldables
The truth is that Surface Duo cannot be considered a "true" foldable smartphone because it's screen does not actually fold. The device has two separate screens that when opened in tablet mode, display the information together. The hinge separates the dual display which is different in the case of Samsung Fold and Huawei's Mate X. Samsung and Huawei use single display panel that folds almost seamlessly.
However, it is still a mobile phone that doubles, so you can compete with the Samsung Galaxy Fold and the Huawei Mate X. In 2020 we will certainly have a war between these brands with all competing for the best foldable offer.
The Microsoft Surface Duo comes with a slightly altered version of Android. The Google operating system is in fact the only viable option because if Microsoft invented a new operating system, the thing probably wouldn't go well.