Mobile Banking users in Nepal increases to 8.35 million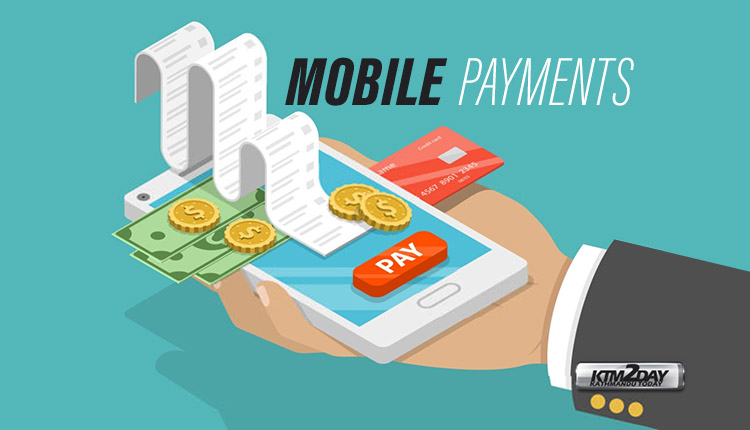 The number of mobile banking users has increased by over 4.5 times in the past four years. According to a report recently published by Nepal Rastra Bank – Situation of Access to Finance in Nepal 2019 – the number of mobile banking users has gone up from 1.75 million to 8.35 million.
It shows the rising popularity of mobile banking – a service provided by banks that allows clients to conduct financial transactions remotely using a smartphone. Banks nowadays focus on new technologies to provide different and easier services to their clients.
According to experts, easy access of smartphones and internet connectivity are the main reasons for the increasing use of mobile banking.
"Mobile banking has become very convenient for people, especially for household purposes. It is getting popular due to its convenient features. Also, people have easy access to smartphones these days," said Ashok Sherchan, chief executive officer of Prabhu Bank. "Mobile banking is the future of banking."
Besides mobile banking, the numbers of people using ATM, internet banking, credit card, and debit card have also significantly increased.
However, there are security concerns about mobile banking as well as other banking services that use modern technology. In September, five Chinese nationals were arrested for stealing Rs 12.6 million from several ATMs of the Kathmandu Valley, causing people to be concerned about security features of modern banking services.
Regarding security of mobile banking, Sherchan said: "We make sure that our mobile banking system is safe. We also ask our clients to be cautious while using their mobiles for banking transaction."
The central bank of Nepal has set limits of transaction through mobile or Internet. According to the new directives, only Rs 5,000 can be transacted through mobile banking at one time. The weekly and monthly transactions have been set at Rs 10,000 and Rs 50,000, respectively.