Xiaomi Redmi Note 8T Revealed in Live Images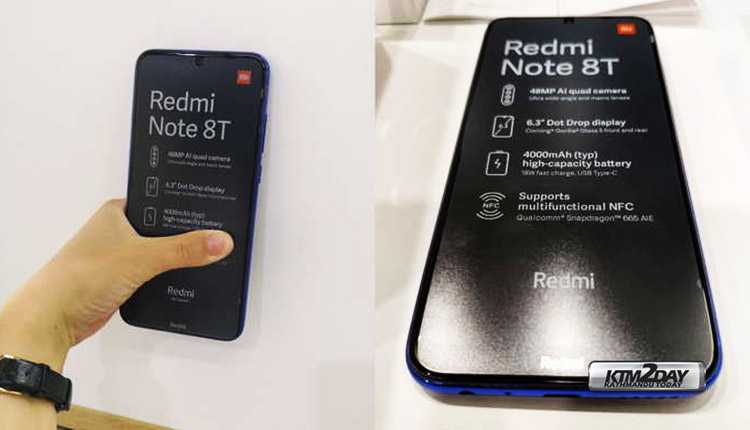 If you are thinking of buying a Redmi Note 8 and value NFC on your smartphone, this is a good time to wait. It's just that Xiaomi is about to launch Redmi Note 8T, which will come equipped with this feature.
It would be interesting if Xiaomi had put NFC on Redmi Note 8, as it did on the Pro model. Since this didn't come true, the brand will release Redmi Note 8T, which could very well be called Redmi Note 8 NFC.
This is the only feature that differentiates it from the base model, and has already been confirmed in live images by leaker Sudhashu Ambhore. As it bought the plastic covering the screen, NFC is one of its highlights.
These photos show us a device with the same specifications as the base model. It has four cameras – the main one being 48 megapixels, a 6.3 inch screen with Gorilla Glass 5 protection and a water drop notch for selfie camera.
The battery stays at 4000mAh, which will surely be enough for a decent range with the Snapdragon 665 processor. It supports 18W fast charging, which is done by USB C.
In the image above, we have a complete overview of what will be included in the box of this Redmi Note 8T. The charger capable of charging at 18W will be included along with protective case and usb type-c cable.
Pricing and Availability
Xiaomi has not yet made an official announcement about the Redmi Note 8T , given the amount of information we already have from the device it should not take very long now. According to the source of the images, the price of the 4GB version of RAM and 64GB of storage will start at $220.