Xiaomi Mi Watch will be more like a smartphone on your wrist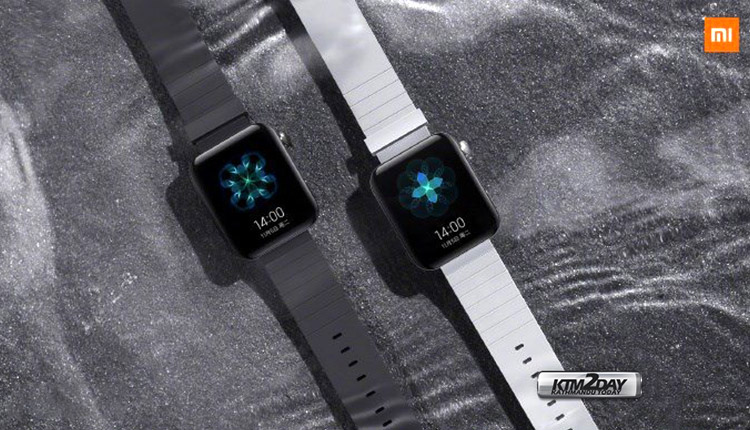 Xiaomi will present on November 5 a smartwatch that promises to be a real competitor to Apple Watch. Not only in terms of specifications, but also in appearance.
Lei Jun, CEO of the Chinese manufacturer, shared the first images of the watch, and the similarities are many. In the first image, seen above, Xiaomi Watch easily resembles Apple's Watch Series 5.
The rounded square design shows us a screen very similar to the Apple model. As we have advanced before, the positioning of the watch crown is in exactly the same place as Apple Watch. Note that even the clock's on/off button in the same place.
Support for eSIM is guaranteed by Xiaomi
Despite its lack of originality in terms of design, this promises not to be just another watch of the Chinese manufacturer. As you can see in the image below, it will have a powerful processor, NFC, GPS, Wi-Fi and support for eSIM.
Xiaomi's first smartwatch will be equipped with a built-in SIM card (eSIM), Wi-Fi, GPS and NFC modules for contactless payments. Also, the watch will receive a high-quality vibration motor, a loud speaker and a high-capacity battery. The heart of the Xiaomi Mi Watch will be a productive processor.
In other words, Xiaomi Mi Watch will be equipped with everything that a modern smart watch needs. The only question so far is the size of the device, which should be slightly larger than the Apple Watch.
Lei Jun, the company head has stated that you can also install applications in the watch, and the functions of calls and reminders can be used away from the smartphone.
The watch will be offered in two colors (black and gray), that will be accompanied by 3D glass that protects the screen.
The presentation of Xiaomi Mi Watch will be held on November 5 this year.