Samsung confirms the design of Galaxy Fold 2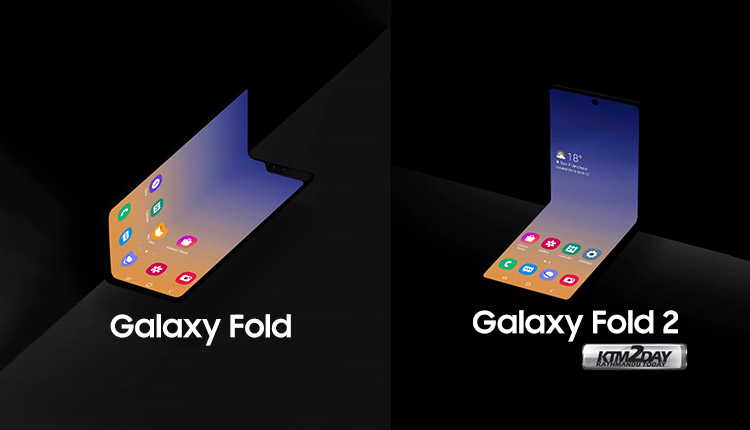 Samsung yesterdayt held its annual developer conference, in which the Korean giant unveiled a new concept for folding smartphones. While technology states that this concept is for demonstration purposes only, it is highly likely to be used in the upcoming Galaxy Fold 2.
In the video unveiled at the conference we see a device that folds vertically, resurrecting the philosophy of clam-shell mobile phones. The design patterns are same as expected on the Motorola Moto Razr which has recently  captured the attention of the market.
Samsung Galaxy Fold 2 design will be heavily inspired by Moto Razr
In the concept video unveiled by Samsung, the technology makes a direct comparison with the current design of the Galaxy Fold. This is another strong indication that this new design may be the one for South Korea's next folding smartphone.

We see the device that folds horizontally instead of folding vertically like the current Galaxy Fold. This will allow Samsung to build smaller equipment.
In this new design the hinge should be more resistant, giving greater security to the inner components in various positions. This new mechanism will allow one to hold the Galaxy Fold 2 at a 90° position to use both parts of the screen for different purposes.
According to the video posted by Samsung, we see that the company will abolish notch for housing camera modules to give us a "hole in the screen" like the Galaxy Note 10. This means that this hole will be in the center of the screen.
When will the Galaxy Fold 2 arrive?
Since the original Samsung Galaxy Fold was introduced in February 2019, it is possible that its successor will be unveiled at the same time next year. Still, some rumors indicate that Samsung may postpone its disclosure until the second half of the year.
Should Galaxy Fold 2 be unveiled in early 2020, information leaks will begin to be more frequent in the near coming months. We'll have to stay tuned for new developments to learn more about this folding smartphone.