Galaxy W20 may be Samsung's answer to Motorola Razr 2019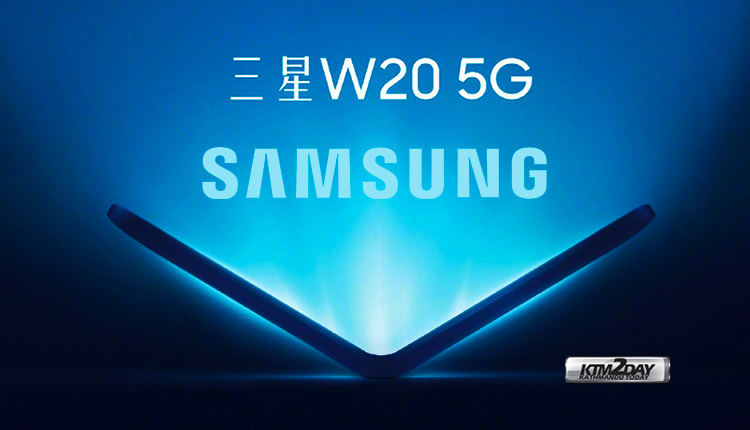 It is no secret that the folding smartphone market should become even more popular in the coming months with the releases of different handsets from companies like Samsung and Motorola.
The new folding phones will come with design revived from popular models like Moto Razr which were once so popular in and around 2005.
According to the renowned leaker Ice Universe, Samsung's second folding smartphone will be the Galaxy W20 5G flip phone, which is expected to bring high-performance hardware along with 5G connectivity.
The new Galaxy W20 will possibly be a cheaper device compared to the recent Galaxy Fold. Since the upcoming W20 represents the Samsung's W-Series lineup, the company has been launching flip phones under this series from the past several years.
Samsung launched the W2019 flip phone last year in November with flagship Snapdragon 845 chipset along with 6GB of RAM and 128GB or 256GB of internal storage. The device was launched exclusively only in Chinese market and carried a premium price tag.
A recent Weibo post by China Telecom features a teaser for the Samsung W20 5G foldable phone, due for launch sometime in November.
Samsung will likely use the same Infinity Flex display on the W20 5G that is seen on the Galaxy Fold. To recall, Samsung announced the Galaxy Fold earlier this year, but issues with the flexible display and hinge design delayed the launch until the second half of 2019.
Samsung typically launches its W-series flip phones in China only, so it is unclear whether that is going to change with the W20 5G. Samsung may launch the W20 5G globally considering the company's push to make foldable phones mainstream going into 2020.
Both the 2019 Moto Razr and Samsung's W20 5G are set to launch in November, although an exact date remains unclear. Both the companies will be looking to get out ahead in the race, so you can expect an announcement from one of them any time now.