50,000 goats to be brought for Dashain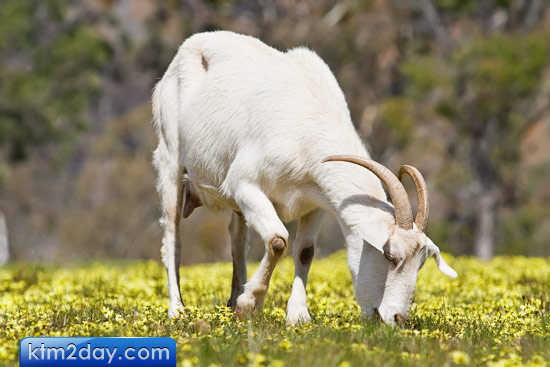 Traders said that the capital's requirement of goats for the Dashain festival could jump 25 percent this year considering past trends.
Last year, 40,000 goats were consumed during the Dashain festival. Demand is projected to climb to 50,000 goats this year. "Availability of goats and increased demand are the major factors for the planned increase in supply this festival season," said Deepak Thapa, president of the Nepal Livestock Traders Association.
According to an FAO report, Nepalis are the second most avid meat eaters in South Asia. And during Dashain, they feast like there is no tomorrow.
Thapa said that out of the planned supply, 30,000-35,000 goats would be imported from India while traders plan to collect 15,000-20,000 goats from across the country. Most of the goats are brought from Ramechhap, Kohalpur, Surkhet, Dang, Chitwan, Sarlahi, Janakpur and Nepalgunj. Lucknow and Bihar are the major sources in India for Nepali goat traders. "Currently, we are studying the market and based on demand we will start supplying goats in the capital city," Thapa said adding, there will be no scarcity of goats this year. "In fact, supply will exceed demand."
Traders said that prices could go up despite adequate stocks. Live goats are currently being sold for Rs 290 to Rs 295 per kg, which is quite high before the festival. "Prices of live goats will not come down during the festival, however, they will not exceed Rs 305 per kg this Dashain," Thapa added.
With state-owned Nepal Food Corporation (NFC) still undecided whether to sell goats during the festival this year, consumer activists fear that traders could set the prices. Although NFC supplies a small quantity of goats, its prices are relatively lower than those charged by private traders. "Even though we will not be able to supply goats in adequate quantities this year, we will be present in the market to exert an influence on prices," said NFC deputy general manager Rajendra Baskota.
According to government statistics, Nepal imports meat worth Rs 15 billion annually. The annual consumption of meat in the country amounts to 248,573 tons. Buffalo meat fulfils 65 percent of the requirement followed by goat meat and other livestock (20 percent) and pork (7 percent), according to the Ministry of Agriculture.(Source:ekantipur)