$80m ADB loan for water supply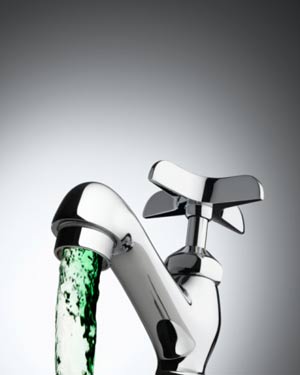 The Asian Development Bank (ADB) is extending $80 million loan to Nepal for water distribution improvements in the densely populated Kathmandu Valley.
The ADB Board of Directors has approved the Kathmandu Valley Water Supply Improvement Project, which is expected to benefit more than 2.72 million people.
After the execution of the project, Kathmanduites will get better quality water for more hours at higher pressure. The Ministry of Physical Planning and Works will execute the project due to complete in December 2016.
The loan from ADB's concessional Asian Development Fund has a 32-year term with an 8-year grace period. Interest will be charged at 1 percent per annum for the grace term, and 1.5 percent for the balance.
The Government of Nepal will provide $50 million for a total cost of $130 million. "The project will prioritise underserved areas and poor sections of the population in the Kathmandu Valley," said Manoj Sharma, urban development specialist in ADB's South Asia department.
"Piped water through individual connection will relieve women of the drudgery of collecting water, giving them more time for social and economically productive activities," added Sharma.
(Source:ekantipur)