Additional 90 MW electricity to be brought from India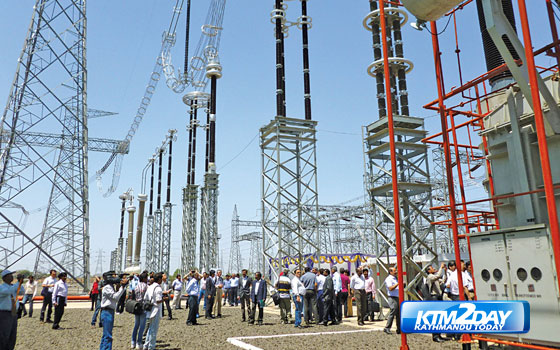 The Nepal Electricity Authority (NEA), the state-owned power utility, is gearing up to import additional 90 megawatt (MW) of electricity from India by January end in view of easing off the power outage in the country.
The installation of Dhalkebar-Mujjafarpur inter-country transmission line is due in a month and technical test necessary for the same is in progress to bring in power to the country by the end of this month, according to Kanaiyalal Manandhar, Chief of NEA transmission line.
Currently, Nepal is importing a total of 235 Megawatt of electricity from southern neighbour. The import of additional power owes to the Power Trade Agreement inked between Nepal and India in October last year.
The import of additional power is believed to comfort the public in the country to some extent who are bearing the brunt of 11-hour daily power outage in the dead of winter.
Although the domestic hydro electricity projects are currently producing 780 mg of electricity, it is inadequate to meet the demand for the country is in need of 1,300 megawatts.
The decreasing water level in the rivers and India-imposed unofficial border blockade on Nepal among other factors have adversely affected the production of electricity.