Aero Thai arrives to perform 'Calibration Flight' at PRIA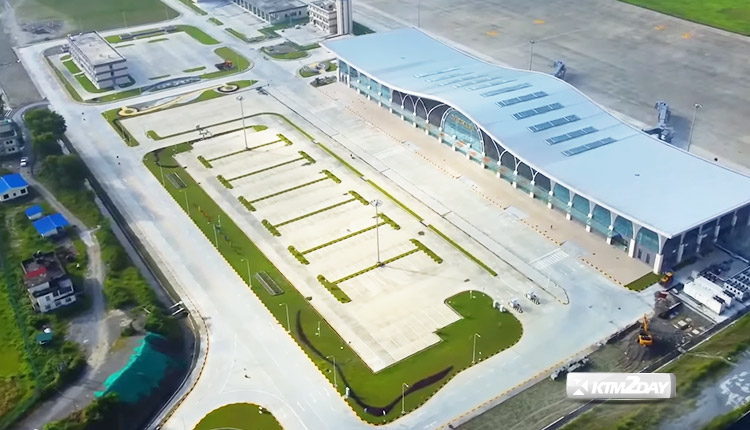 Pokhara Regional International Airport has welcomed an Aero Thai aircraft for mechanical testing and calibration flights.
There are reports that the plane landed in Pokhara on Saturday morning from Nepalgunj.
The Pokhara Regional International Airport in Nepal will host calibration flights beginning on November 21 thanks to a Thai company, according to the Civil Aviation Authority of Nepal (CAAN).
The flight schedule for the calibration flights up until November 27 has been approved by CAAN.
As a result, a Notice to Airmen (NOTAM) has been issued to regulate the airport's regular flight schedule.
Pokhara Regional International Airport spokesperson Anup Joshi said that a NOTAM has been issued for calibrating flights between the hours of 10 a.m. and 1 p.m. and 2:30 p.m. and 5:30 p.m.
According to Joshi, all regular flights will be canceled during the calibration flights.
A few days of normal Pokhara flights will be interrupted by the test.
Joshi claims that the plane that just landed from its calibration flight will put all the airport's equipment to the test.
We haven't finished testing the communication devices yet. During the calibration flight, the ILS (Instrument Landing System) in particular will be put through its tests. Takeoff and landing are improved using this technology.
In addition, during this time, Joshi said, the airport will test all of its technologies, such as its communication and navigation systems.
Currently, more than two dozen large airplanes are flying out from Pokhara airport every day. Pokhara has regular flights to Kathmandu, Bharatpur, Bhairavawa, Dhangadhi, Nepalgunj, and Jomsom.
During the calibration flight time, routine flights are permitted before 10 AM and between 1 PM and 2:30 PM.
After the calibration flights conclude, the majority of flights will occur from half past five until late in the evening.
"Regular flights will start early in the morning if there is no fog. But regular flights might be affected by the calibration flight tests and the fact that it's getting colder, said Gautam Baral, manager of the Buddha Air station in Pokhara.
The Pokhara Regional International Airport is set to operate from January 1, 2023, according to CAAN.