Aggretech Generators launched in Nepal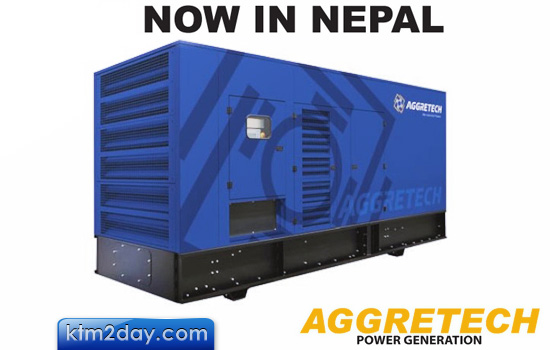 Shubha Padma Shree Enterprises Pvt Ltd has introduced Aggretech Generators in Nepal keeping in mind the ongoing power-crisis.
Manufactured by a German company Aggretech AG, it is the largest generator manufacturing company in Europe with modern manufacturing facilities and one of the largest and latest testing laboratories in Europe.
Available with world renowned Deutz and MTU engines, it has exceptionally low fuel consumption, no operational time limit, extended servicing periods and minimal maintenance requirements.
"All these qualities of Aggretech generators are complemented with decent and reasonable price," claimed the company. "Power Aggretech Generators are available from 28 KVA to 3,250 KVA and hence are well-suited to provide power solution to banks, finance companies, telecom companies, industries, corporate houses, hospitals, schools and colleges, NGOs, INGOs and others."
Aggretech Generators are available with both air-cooled and water-cooled engines. From 28 KVA to 146 KVA, generators are with air-cooled Deutz Engines, from 160 KVA to 500 KVA generators are with Water-cooled Deutz engines while 665 KVA to 3,250 KVA generators are with water-cooled MTU engines.
Since, Aggretech Generators come with Microprocessor Based Fault Detection and Prevention System, which reduces the operational and maintenance costs, the company said that these generators have a long life and are reliable.(Source:THT)