AMD acquires Xilinx in a historic US$ 50 billion deal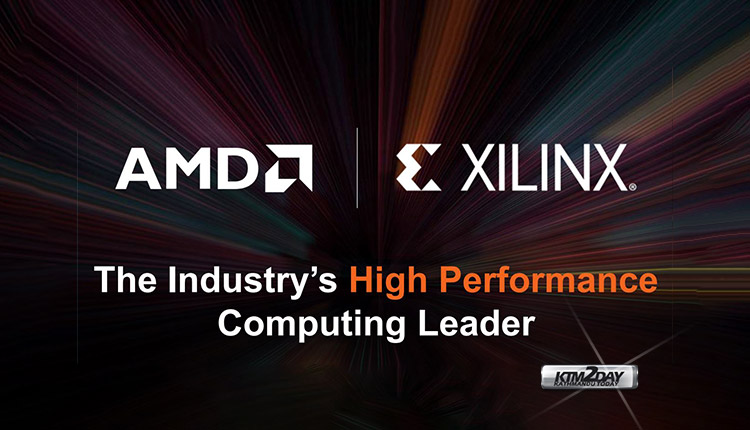 Xilinx was purchased by Advanced Micro Devices (AMD) in a record chip industry deal valued at around $50 billion on Monday, giving the company an additional advantage in the important data center market.
Just days prior to the deal's completion, Nvidia withdrew its offer to buy SoftBank-owned Arm, citing regulatory obstacles.
The acquisition of AMD has received all the necessary approvals, according to AMD.
According to AMD CEO Lisa Su, Xilinx's system on chips(SoC) and field programmable chips are complementary to AMD's CPU technology. "That was our objective in talking to the regulatory bodies across the world," Su said. She went on to remark that AMD valued its relationship with Arm, but declined to elaborate on what Arm might be planning next.
A $35 billion (approximately Rs 4,23,584 crore) transaction announced in October 2020 has seen its worth climb due to an increase in AMD's stock valuation.
AMD's stock price rose by more than 4% on Monday. The gains were not limited to Xilinx.
A strong network and AI presence in data centers and 5G communications, automotive, industrial, aerospace and defense markets will be a boon for AMD following the acquisition of Xilinx. They all require high-performance processing, she added, and none of those markets have had much AMD presence.
To compete with Intel in the data center chip market, AMD is become more aggressive. It will have more than 15,000 engineers and a manufacturing strategy that heavily relies on Taiwan Semiconductor Manufacturing Company (TSMC).
The two US firms have benefited from Intel's struggles with internal manufacturing by taking a more nimble approach to capturing market share.
AMD has long been Intel's primary adversary in the personal computer market for central processor units (CPUs).
Victor Peng, Xilinx's CEO, will serve as president of the newly established Adaptive and Embedded Computing Group as CEO of the combined firm.
As a result of this merger, it is anticipated that the combined company will save around $300 million (roughly Rs 3,632 crore).