AMD will announce RADEON RX 6000 GPUs and Zen 3 chips in October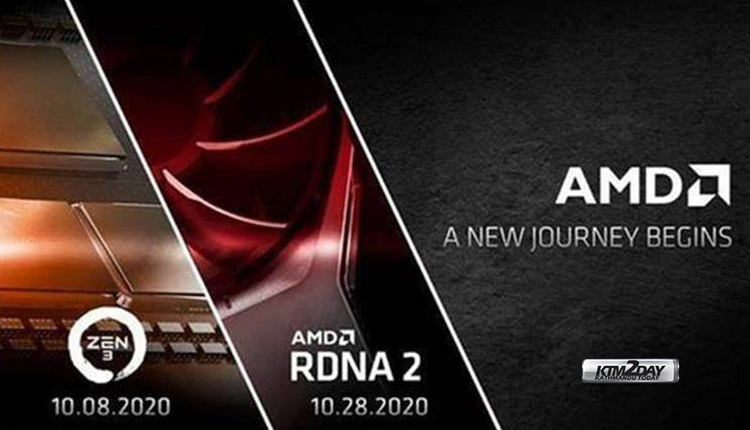 If you are planning to upgrade video cards in the near future, keep an eye on this date: October 28. That's when AMD will make the official announcement of the RDNA 2 architecture,which will be present on the Radeon RX 6000GPUs. These will have the mission to fight with the newly announced RTX 3000 series, from Nvidia.
Like every new architecture, RDNA 2 promises considerable advances over the previous generation. It starts with effective support for ray tracing techniques,a feature that, in a way, will also make amd's new video cards to lock horns with the current NVIDIA RTX 2000 GPUS.
We can also expect more performance, of course. There is rumour of a performance increase of up to 50% compared to the current RDNA architecture, but without this implying a substantial increase in energy consumption.
Announcing the RDNA 2 architecture a week after Nvidia unveils the RTX 3000 series tends to reinforce the impression that AMD is always in the shadow of its rival. But this step can have a beneficial effect; allowing the company to build strategy that allows the new Radeon cards to fight in price (well we know that this is a typical behavior of AMD).
As well, the company has previously promised a high-end "top-of-stack" GPU for 4K gaming, so we're expecting some ambitious performance goals from AMD.
Zen 3 architecture for processors
RDNA 2 architecture is important, but it's not the only revelation we expect from AMD. Well: the company booked october 8 for the official announcement of Zen 3 architecture,aimed at processors.
Last July, AMD announced the Ryzen 4000 series for desktops,but that was based on the Zen 2 architecture. The company had already made it clear, however, that it would reveal Zen 3 chips later in 2020.
Information about the new processors is still scarce, but some expected features include models with up to ten cores, overclocking support, and 7-nanometer technology equal to or similar to that in zen 2 architecture.
Be sure to check in on October 8th and October 28th for more details on AMD's next generation of consumer parts!