AMD overtook Intel for the first time in 15 years to become the eighth largest chip maker in the world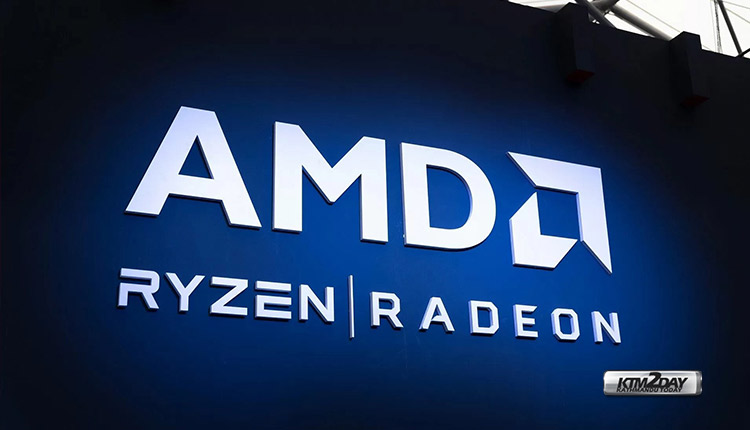 Against the backdrop of Intel's failures, AMD marked another achievement – on the eve of the company's stock price renewed its historical maximum, as a result of which AMD shares for the first time in 15 years became more expensive than Intel securities, which has long been marking time due to difficulties in mastering more advanced technological norms.
In recent years, AMD has made significant strides in both the x86 processor and GPU markets, which is clearly reflected in the value of its stock. At the opening of the trading session on the NASDAQ exchange on July 24, AMD shares price was $ 64.18 per share against $ 52.15 per Intel share. The last time this this happened when AMD shares were worth more than Intel – was back in 2006. By the way, during today's trading session (it has not closed yet) AMD rate has grown by another 12.29% – up to $ 69.40. At the same time, Intel shares on the background of the announcement of the delay in the 7nm technical process fell by 16.24% – to $ 50.59.
AMD shares have surged in price since the recent announcement of the Ryzen 7nm desktop APU . AMD's market capitalization at the time of writing is $ 77.35 billion, making it the eighth largest semiconductor company by this indicator. AMD follows NVIDIA, Broadcom, Texas Instruments and Qualcomm. In the top Top 3 are companies – Intel ($ 219.65 billion), Samsung ($ 300.86 billion) and TSMC ($ 339.61 billion). Let us remind you that TSMC became the leader just a few days ago .
AMD will not be able to bypass Intel in terms of capitalization, revenue and profits soon. But given the current situation, you don't need to be an analytical genius to predict further improvement in the financial position and growth of AMD stock prices ahead in terms of consumer products, new and very promising desktop processors 7nm CPU Ryzen 4000 (Vermeer) on the architecture of AMD 3 (due before the end of this year), as well as a new generation of Radeon gaming graphics cards (Navi 2X) with 2nd generation RDNA architecture, led by the flagship Big Navi, which should herald the return of the Reds to the top segment. And don't forget that AMD is the SoC supplier for the nextgen PlayStation 5 and Xbox Series X consoles.
On a daily basis, AMD will be publishing a report for the second quarter of 2020 and it will be possible to assess the financial success of the company.