American hotel chain Hotel Hyatt Place to come into operation from Dashain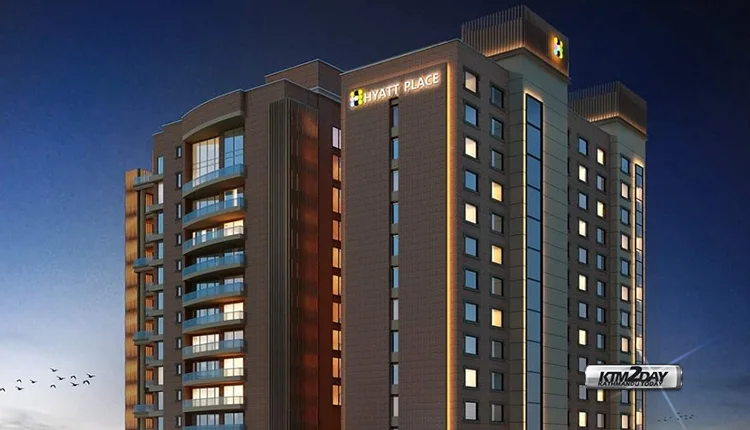 The international hospitality brand Hyatt Place will be operational from this Dashain. The hotel built in Tahachal with the investment of Golyan Group in Nepal is being prepared to be brought into operation by having a 'soft launch' in this Dashain.
Pawan Golyan, chairman of Golyan Group, said that the hotel was delayed due to Covid, even though it was preparing to open the hotel in early 2020.
According to him, the hotel is being constructed in an area of ​​about 10 and a half ropanis. He informed that the hotel will be brought into operation during this festival season.
The work of physical infrastructure of the hotel is almost complete. "We have been waiting for a year and a half because of Covid," Golyan said. Now that tourism activities are also on the rise, we are going to operate it soon. '
The hotel Hyatt Place is constructed in a 14-storey building with 2 storey 'basement' for vehicle parking.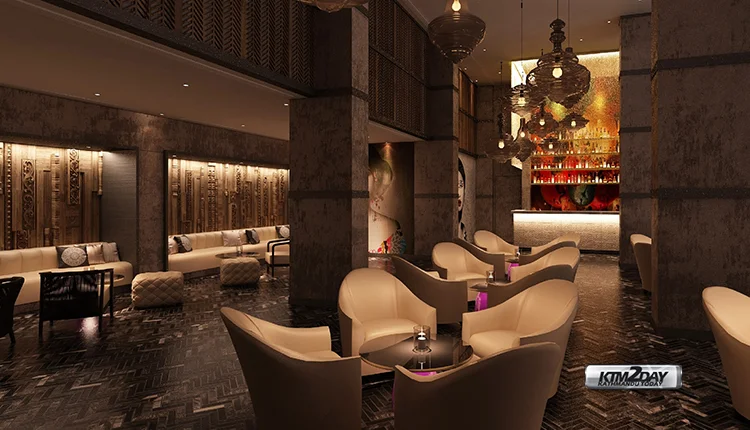 The interior of the hotel was being worked on by technicians from India and European countries. He said that due to problem related to Covid many had returned back home. Currently, all the main work of the hotel has been completed and now there is work remaing for final 'touch up'.
"We are almost done with the physical infrastructure. The hotel is now being handed over to the Hyatt management team, 'said Golyan Group Director Akshay Golyan.' The hotel will be handed over by September 15 and we will soft launch thereafter'.
The cost of the hotel is also increasing due to the delay in the construction work. Mainly the interest rate of the bank is increasing every year. Apart from that, hotel staff, electricity and air conditioning have increased the cost, according to Golyan Group.
Director Golyan said that the hotel, which was in a state of readiness, would not be closed down even though it could not be operated at full fledge.
Mountaineering and trekking season begins in Nepal in October. That's why Hyatt Place expects that will be able to grab some tourists this season.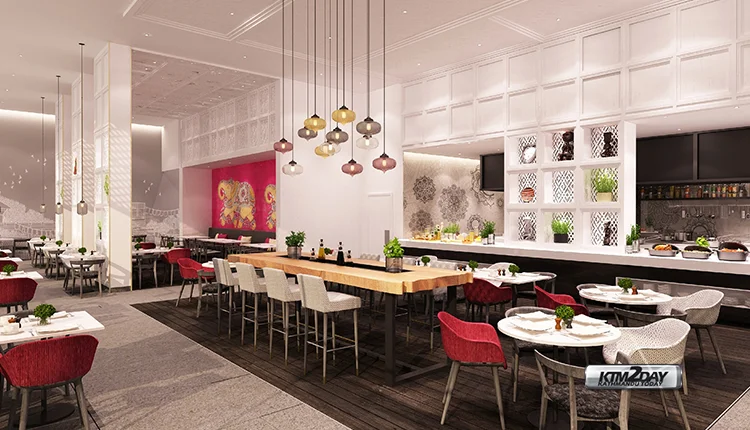 'Initially, we will bring 25-30 rooms into operation. It is also be easier to manage staff during an epidemic, 'he said. By resolving that, we can fully operate once the tourists start coming. '
The operation of the casino in the current structure of the hotel is not enough, so the Group has now leased land separately.
'There is no space inside the hotel. We have leased more land for the casino ', Golyan said,' There are plans to turn the land into a parking lot and a casino. '
The hotel has stated that the casino will be operational only after an environment is created for a large number of tourists.
The hotel has 153 rooms including 3 suites and 7 rooms constructed with terraces.
The hotel will have a 24-hour fitness center, outdoor swimming pool and other premium facilities. The 30 square meter wide room will have a bed with sofa to sit and sleep.
The suite rooms of the hotel will be 60 square meters wide. In which bedroom and living area will be separated. The suite room will have a king sized bed, sofa, and a dining table for 4 guests.
Customers will have their own terrace with king bed, terrace with twin bed, sofa room with city view, twin bed with city view, sofa with twin bed.
The Swayambhunath Stupa, which is on the World Heritage List, can be closely observed from Hyatt Place.
The hotel has 4 banquets for special events. There will be a 500 square meter hall for big events.
There will be two halls of 375 and 125 square meters each on two separate floors.
"Up to four events can be conducted in a hotel at a time," said Akshay Golyan.
Each room will have a refrigerator as well as tea / coffee making facilities and a hairdryer.
International chain Hyatt's management
Hyatt Place Kathmandu will be managed by Hyatt's international management team, according to Golyan Group. There will be 'All Day Dining' with local and international flavors.
The dishes will range from simple food to Southeast Asian and Italian flavors.
Similarly, there will be a bar in the hotel. Twenty-four hour room service will be available in each room.
The hotel will have a Zinc Sky bar and Lounge on the pool side. The hotel also has parking, laundry and dry cleaning services.
Hyatt's franchise in Nepal is being run by Hyatt Regency Taragaon Development Committee.
Brands like – Hyatt, Grand Hyatt, Hyatt House, Park Hyatt hotels are being operated in different cities of the world.