Amid heavy rains, flights across the country affected since Tuesday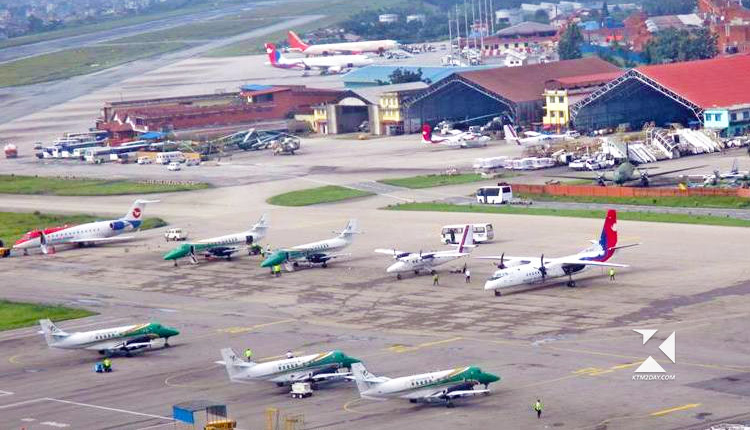 Flights at various airports across the country have been affected due to heavy rains since Tuesday morning.
According to the Tribhuvan International Airport, the flight could not take off on time due to heavy rains.
According to the airport, flights have been delayed at Lukla, Pokhara, Dhangadhi, Nepalgunj, Bhairahawa, Surkhet, Tumlingtar and Bhadrapur airports.
According to the airport office, IFR flights are being operated at Kathmandu Airport.
The airport office has informed that the flight has started in Bhadrapur some time ago.
Although the weather in Kathmandu was good, the flight to other destinations was delayed due to bad weather, the airport said.
The airport has stated that the flight may become regular after some time as the weather is opening. Currently, monsoon winds are affecting the entire country.