Android 10 Release Date confirmed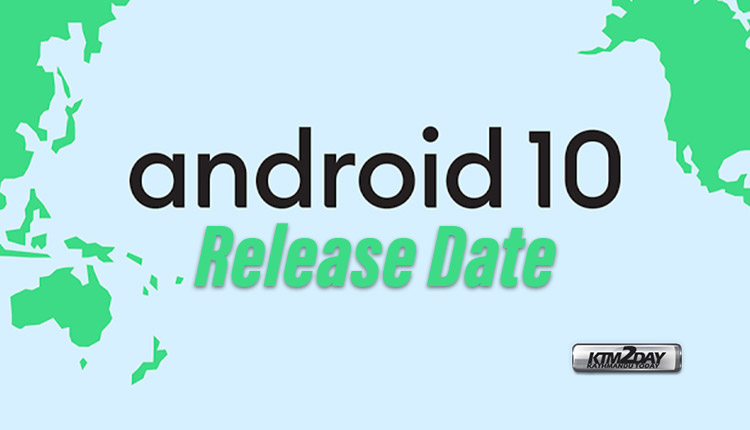 As the latest information indicates, we are only a week away from the official release of Android 10. According to the PhoneArena website, the new version of Google's operating system will be officially launched on September 3.
The information was obtained by a user who contacted Google support. As we see in the image below, Google's independent support agents have confirmed the arrival date of the new version.
Who gets the update first
Priority is always on the side of Google devices first. So in this manner, the first of the devices to be upgraded to Android 10 will be the Pixel smartphones from Google itself.
Google is going to roll out updates for the original Pixel smartphone which was earlier launched in 2016.
This is a surprise as Google has secured two years of system upgrades for it's devices. Giving three years of system support is not surprising, but it shows commitment from the company. Below is the complete list:
Pixel 3
Pixel 3 XL
Pixel 3a
Pixel 3a XL
Pixel 2
Pixel 2 XL
Pixel
Pixel XL
The 10 most interesting news from Android 10
Native Dark Mode (Night Mode)
New navigation gestures
Automatic subtitles (Live captions on all video)
Enhanced Sharing Screen
Enhanced Privacy
New UI color customization possibilities
Native Screen Recording
Native "Desktop" mode (similar to Samsung's DeX)
Share via QR-Code
Adaptation to folding smartphones
No more Dessert Names
Google will change its naming convention in the upcoming release of the operating system. Having used dessert names so far, the company will simplify and adopt only numbers. The reason is confusion that the names of desserts can bring in certain markets.
Now since Goole has confirmed the launch of Android 10 on 3rd September, we will soon find out the rest of all the news of the final version of this  operating system. In the coming months manufacturers will start rushing to upgrade their devices to the new version.