Anil Ambani's Reliance Entertainment hits Oscar jackpot with Lincoln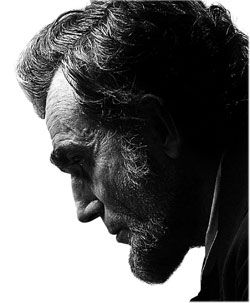 Anil Ambani's Reliance Entertainment couldn't have had a better start to the year. American civil war saga Lincoln, which the company produced along with DreamWorks Studios and Twentieth Century Fox Film Corp, has received boatloads of nominations as the movie awards season in the West kicked off earlier this month. Steven Spielberg's movie is the leading contender at the Oscars, Bafta Awards, the Golden Globes and Screen Actors Guild Awards (see Lincoln: Loved by …).
Audiences and critics have lauded the movie, which traces the last four months of the 16th American president's life and his efforts to end slavery in the United States. Though historians have picked holes in Lincoln for straying from facts and vernacular during that period, critics have overwhelmingly celebrated the movie for its commitment to reproducing one of the darkest chapters in US history.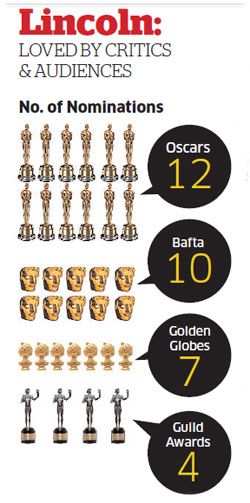 Phil Contrino, editor of Boxoffice.com, says it's tough to find a professional critic who hates Lincoln, though there are some reviews that are only mildly positive. Lincoln is definitely the film to beat for Best Picture (at the Oscars), he says. "This is a movie that was built to win Oscars and now it's poised to deliver on that promise."
Lincoln released in the US on November 16, 2012, and has amassed $145.5 million. Boxoffice.com projects the movie to gross $175 million in the US.
Hollywood Ambitions
The movie's success affirms that the Hollywood ambitions of Reliance, which owns 51% in DreamWorks, are well and truly paying off. The Reliance-DreamWorks combine's three films, The Help, War Horse and Real Steel, were a formidable force at last year's Oscars too, though only one winner — Octavia Spencer for Best Supporting Actress in The Help — emerged from a roster of 11 nominations. Even so, all the three movies were commercial successes.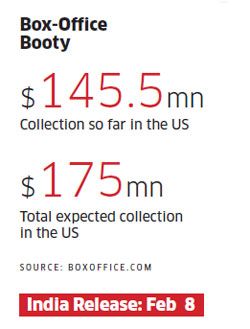 Though awards earn bragging rights, Reliance would be more pleased with the box-office earnings of movies. Prior to last year's releases, the partnership had little to show at the box office, fuelling talk of a strain in ties. Reliance and DreamWorks, in which Spielberg and former Universal Pictures chairman Stacey Snider are the other principal partners, have repeatedly said all is well.
Lincoln was also the first movie Spielberg directed after freeing himself from commitments to other studios. The movie is due to open in key foreign markets such as the UK, Australia and Germany at the end of this month and India on February 8. "Lincoln is a distinctly American film, but it should post decent numbers overseas," says Contrino.
The movie will open in the five Indian metros in the first phase of release and expand to other centres eventually, says Sanjeev Lamba, CEO, Reliance Entertainment. The late release in India was deliberate, part of the agreed international strategy, according to him.
The plan might work: in recent years, Oscar-nominated movies have accumulated an average of $20 million even if they return empty-handed. "We expect that the renewed attention that the film has received from the 12 Oscar nominations as well as the multiple nominations at the Golden Globes, Bafta and Screen Actor Guild Awards will greatly boost its international prospects as a must-see film," says Lamba.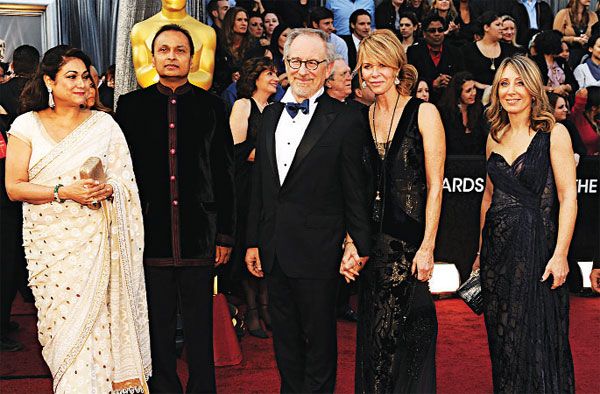 Lincoln apart, Reliance has only Delivery Man, starring Vince Vaughn, whose star has long been on the wane, from DreamWorks for the Indian market in 2013. "Additional projects are yet to be finalised," says Lamba. But Lincoln is probably big enough to make up for a bare movie repository.