Antutu Top 10 Best Performing Smartphones for July 2020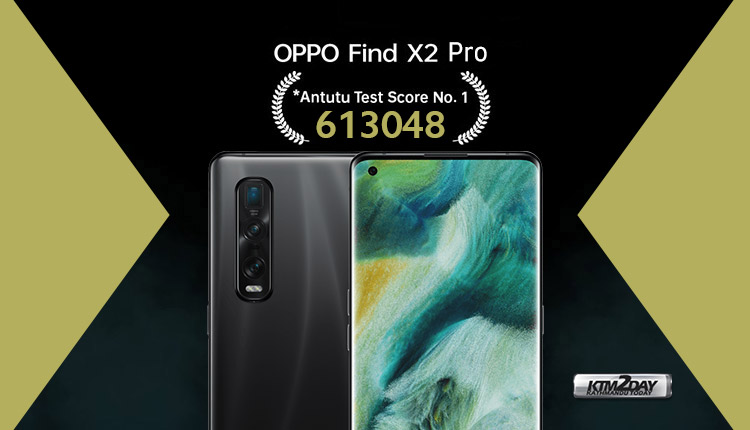 Just over a month ago, we listed the most powerful flagship and mid-range smartphones for the month of June , according to the most famous benchmark test in the world: AnTuTu. Now that the July list is out, let's find out which new devices are dominating this highly disputed ranking.
In the month of July, OPPO Find X2 Pro and OPPO Find X2 are the leaders of the table, giving no chance to their rivals. Closing the podium in time was the Redmi K30 Pro, which managed to gain the leadership with respect to Xiaomi smartphones, having surpassed the popular Xiaomi Mi 10 Pro.
In addition to the OPPO-dominated TOP3, it is also important to highlight the absence of major manufacturers such as Samsung, Huawei and OnePlus. These so-called "giants", end up being surpassed in terms of performance by OPPO, Vivo, iQOO, Realme, and Meizu.
Interestingly, it is impossible to miss the detail that all smartphones on this list have one thing in common, that is their processor. As much as MediaTek has improved its processors, it is clear that its focus is on the mid-range segment. All smartphones in the TOP 10 arrive equipped with Qualcomm's Snapdragon 865.
Best-performing Android mid-range smartphones (July)
As you would expect, the scenario changes completely when we look at the list of the most powerful mid-range smartphones. However, even though there are different manufacturers in the fight, OPPO is once again in the most prominent position with the Reno3 5G taking first place.
The top 10 mid-range Android table is clearly dominated by two manufacturers, Xiaomi and Huawei. As for the featured processors, despite Huawei's Kirin having more "appearances", it is MediaTek that continues to dominate this segment with the top three positions.
Qualcomm continues to fall short of expectations regarding the performance of its mid-range processors, achieving only the last place with the Snapdragon 768G equipped on the Redmi K30 5G.