Antutu publishes Top 10 Smartphones list for the month of January 2020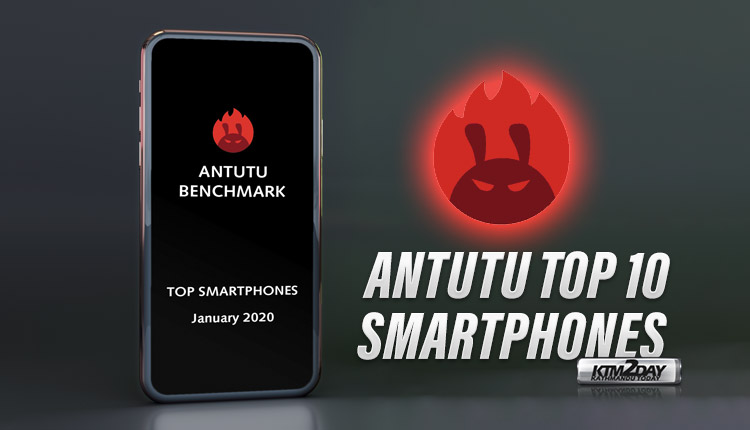 As usual- AnTuTu, one of the largest benchmark platforms in the world, published the list of the best smartphones for the month of January. The smartphones that registered the highest scores in the benchmarks tests during the past month.
The ranking enlists top 10 models, out of which eight of the models are equipped with the Snapdragon 855 + processor .
According to Antutu, for the month of January Vivo iQOO Neo managed to obtain 504,796 points and secured the top position on the list.
The second position also has been secured by another Vivo smartphone — Vivo iQOO Pro 5G , which obtained 502,288 points, and Vivo NEX 3 5G with its 498,223 points stood at the third place.
With three models on top of AnTuTu, it is clear that the Chinese manufacturer Vivo has been working hard to deliver competent smartphones to its customers.
Followed in the fourth and fifth place, we have the OnePlus 7T Pro and OnePlus 7T, which totaled 496,123 and 495,733 points, respectively. The Asus ROG Phone 2 grabbed the sixth position, obtaining 491,491 points, while the Realme X2 Pro came in seventh with 484,106 points.
The list ends with the Honor V30 Pro 5G (481,121 points), Oppo Reno Ace (476,144 points) and Huawei Mate 30 Pro 5G (472,698 points). The eighth and tenth position are the only ones with a Kirin 990 5G processor .
Taking into account that some brands are expected to launch smartphones with Snapdragon 865 this month, it is quite likely that the next AnTuTu ranking will feature new devices such as the Galaxy S20 Ultra which will be announced alongside the Galaxy S20 and S20 + on February 11. We can also expect to see the Xiaomi Mi 10 Pro, which may hit the market next week, more specifically on the 14th.