Apartment builders gear down and wait for market revival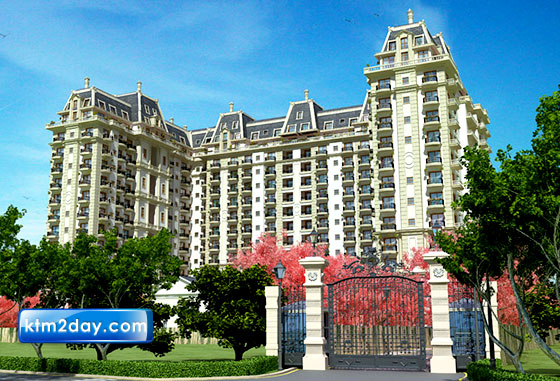 Apartment builders have been gearing down as they wait for the market to revive with unsold flats gathering dust and banks breathing down their necks. According to the Department of Urban Development and Building Construction (DUDBC), nobody has applied for construction permits at its Division Office for the past two years.
There has been little interest in launching new projects among developers after recession set in on the real estate sector and credit from banks and financial institutions dried up. "We have not seen any of the developers coming to seek permission to construct apartment projects," said a senior official at the Division Office.
According to him, only a few projects whose applications started to be processed four to five years ago have received building permits after fulfilling the requirements like Initial Environment Examination (IEE) and Environment Impact Assessment (EIA).
As of May 2013, a total of 67 apartment projects have received construction licences to build 6,474 units of apartments in the country over the past decade, according to the DUDBC.
Among them, 15 have been completed, one is partially complete, two have sought permission to cancel the project and the rest are either under construction or have not started work. All these projects are located in the Kathmandu valley. These figures, however, do not include individual housing projects.
According to a DUDBC official, most of the developers who have been visiting the office want to make amendments to their construction licences as they wish to scale down their projects.
"Those who have obtained permits to construct four towers are asking for permission to build only two, and those with permits to construct a 15-storey building want to build only 10 stories," he said.
"Developers seem to be in no hurry as they are finding it difficult to sell the flats they have built so far," the DUDBC official said. "We also have buyers coming to us with complaints that developers have failed to deliver their apartments of the promised size within the designated time."
In the fiscal year 2012-13, four projects, namely Surya Apartment at Battisputali, Westar Sky Living Apartment at Imadol, Sunshine Apartment at Sukedhara and Aananda Gram Apartment at Kirtipur received the final construction licence from the Division Office. They started construction around four years ago after getting the initial approval.
The real estate sector in general has been suffering a severe slowdown since 2009 after the central bank intervened to cool the overheated sector by asking banks and financial institutions to bring down their loan exposure to the sector to 25 percent.
While the central bank's intervention saved the sector from a possible bust, and which could have dragged in the banking sector too, the real estate sector sank into a recession for four years.
However, of late, there has been signs of revival which is evident from the increasing revenue collection by the government in real estate registration fees. Land Revenue Offices across the country collected Rs 2.87 billion in registration fees during the first half of the current fiscal year, an improvement of 26.43 percent compared to the same period in the last fiscal.
"Though the situation of the overall real estate sector and sales of houses and apartments have seen some improvement in the past few months, new projects are not being started due to the reluctance of banks and financial institutions to invest in the sector," said Min Man Shrestha, general secretary of the Nepal Land and Housing Developers' Association (NLHDA). However, he said that the market was expected to see a growth after a new administration moves in.
According to the NLHDA, around 8,500 apartments and group housing units out of the 12,000 constructed by the organised sector have been sold. Of the remaining 3,500, most are apartments and expensive bungalows under the group housing category.
Shrestha said that there had been increased availability of bank loans at relatively cheaper interest rates for individuals to purchase homes and apartments. "While banks were providing home loans at around 8.5 percent some four to five years ago, the interest rate has now come down to around 7.99 percent which has helped a lot," he added.
According to a recent study of the country's housing market, houses and apartments with price tags ranging from Rs 5 million to Rs 10 million are in high demand in the Kathmandu valley. The survey conducted by Brihat Investment, a research company, found that 82 percent of the houses and 72 percent of the apartments sold cost between Rs 5 to Rs 10 million.
"The market is definitely slow currently. However, since most of the apartment projects are close to completion, the industry will gain some momentum within a few months," said Bijay Rajbhandary, chairman and managing director of CE Constructions, one of the reputed names in the country's real estate sector.
According to him, once developers start handing over the keys to the apartments right after selling them, people will start accepting them.