Apple iPhone SE 3 could be launched as iPhone SE Plus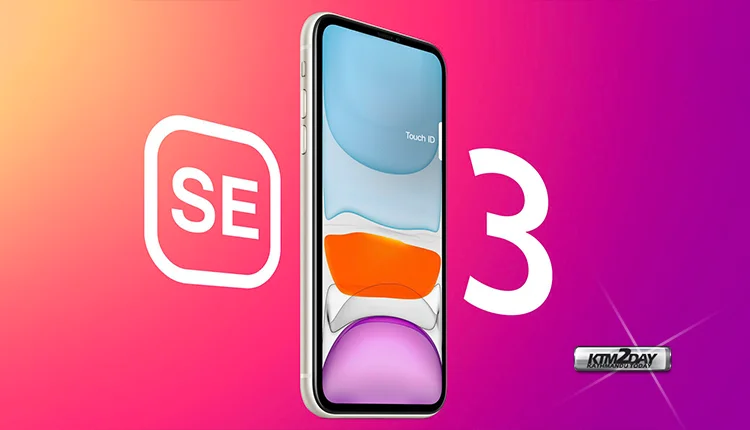 There's been a lot of speculation lately about the release date of the iPhone SE 3, which may take place in next spring. Ross Young, a well-known Apple expert, joins the fray to dispel some of the most common misconceptions about the next smartphone from Apple.
According to the expert's Twitter profile, Apple plans to release the iPhone SE Plus in 2022. The source tells us what to expect from it's display, even though it doesn't specify the possible presentation date.
We now hear the next LCD iPhone will be introduced in 2022 and called the SE Plus with the same 4.7″ LCD as the 8 along with 5G. We hear the iPhone SE3 with a 5.7″ – 6.1″ LCD is now pushed to 2024. https://t.co/9gxiAAk8Yi

— Ross Young (@DSCCRoss) October 25, 2021

4.7-inch iPhone SE Plus model
The "Plus" suffix will deceive people who were hoping for a larger-screen than the iPhone SE when it was first announced. According to Ross Young's evidence, the future smartphone will have the same 4.7-inch screen as the current model, but it will have 5G connectivity instead.
As a result, it's a mystery why Apple included the "Plus" model number on the upcoming iPhone SE. The veracity of this information has already been questioned by some, although Young has a history of being known for his accurate forecasts.
The more recent data doesn't align with what we've learned thus far. According to multiple reports, the iPhone SE 3 will have the same design as the iPhone XR, i.e. a notch, when it launches in 2022, according to Ross Young.
The iPhone SE 3 won't be available until 2024
The so-called iPhone SE 3 has been postponed until 2024, according to the source, continuing the iPhone SE's two-year update trend.
According to Ross Young, the iPhone SE 3 will have a screen size of between 5.7 and 6.1 inches. The screen will be 6.1 inches if it is based on the iPhone XR effectively, but the source cannot confirm this info at this time.
This new piece of information adds even more intrigue to the rumor mill surrounding Apple's upcoming mobile device. Given the numerous reports claiming different things, we can't warn you enough to be skeptical of everything you read until Apple officially confirms it.