Apple launches new products at the Spring Loaded event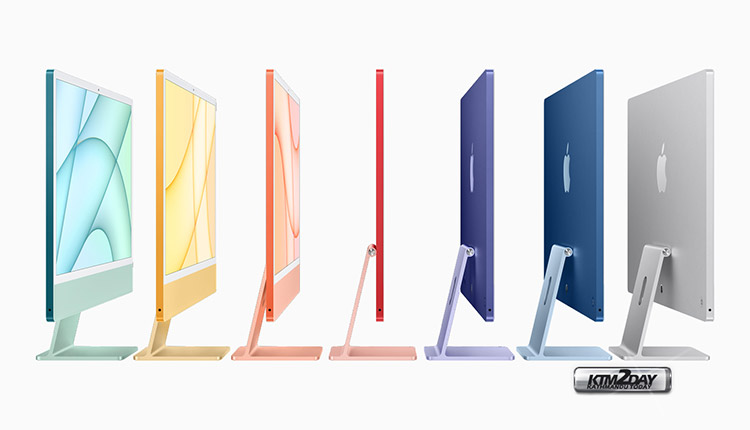 Apple unveiled a variety of new devices at the "Spring Loaded" event held at the Steve Jobs Theater on Apple Park Campus in California, USA on Tuesday.
Apple announced on Tuesday (April 20) a range of new computers, a paid podcasting service and devices for finding lost items, signaling the continued expansion of its once-simple product line into more and more corners of customers' lives.
Apple's new devices that have been made public through virtual media are,
iMac
The main attraction of the event is the new iMac. Apple debuted a completely redesigned iMac that also has the M1 chip. It's really thin, has a 24-inch screen, a 1080p FaceTime camera, and comes in seven different colors. They'll also come with a new wireless keyboard that includes Touch ID for authentication.
The new iMacs, which start at US$1,299, feature a higher quality front-facing camera and microphone, responding to complaints from consumers during the pandemic that the computer's cameras had not kept pace with iPhones and iPads during an era of pervasive video calls.
iPad Pro
Apple has introduced the new iPad Pro in two sizes, available in 11-inch display and 12.9-inch display. This iPad Pro has a new mini LED display.
The new iPad Pros, starting at US$799, use the same M1 chip as Apple's other computers, rather than the beefed-up version of iPhone chips found in previous models. The tablets also have additional ports for connecting monitors and 5G connectivity, while featuring a higher-quality display than the company's laptops.
Air tag
After two years of rumors, Apple has finally unveiled its new device, the Air Tag.
IPhone users can find their lost devices with Air Tag. If an air tag is attached to a device and then the device is lost, its location can be tracked from the 'Find My' feature on the iPhone.
If a user misplaces their item and it is within Bluetooth range, they can use the Find My app to play a sound from the AirTag to help locate it. Users can also ask Siri to find their item, and AirTag will play a sound if it is nearby.
AirTag will be available in one and four packs for $29 (US) and $99 (US), respectively, from Apple Stores.
Apple TV
Apple revealed a new Apple TV 4K, which comes equipped with the same A12 Bionic chip found on the iPhone XS, XS Max, and XR. It can now play HDR and high frame rate videos. It will start at $179 for 32GB. It will be available to preorder on April 30th and will be available in the second half of May.