Apple MacBook Pro Price in Nepal
Apple's 2018 refresh represents an incremental upgrade to the company's range of MacBook laptops aimed at professional photographers and video editors – or, in fact, any power user who wants to be able to run-and-gun.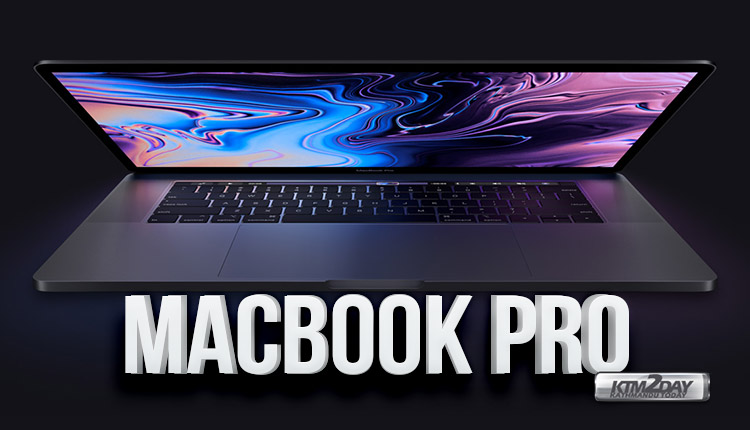 The Macbook Pro 13-inch is the more portable option and aimed at creatives that need a powerhouse mobile workstation. It features improved specs on last year's model and a revamped keyboard, which should hopefully address some of the issues experienced by buyers of the 2017 models.
Apple's True Tone software, which dynamically adjusts screen colour temperature to better fit with the ambient light of your surroundings, features in this year's lineup. Plus, the presence of Apple's voice-activated assistant, Siri, also points towards greater accessibility.
Aside from that it's business as usual, with Apple presenting a compact and good-looking metal body that's bulging with promise.
The 15-inch MacBook Pro is estimated to be a whopping 70 percent faster than the previous model, all features and specs combined.
Design-wise, both the 15- and 13-inch 2018 MacBook Pro models look exactly the same as before. They're still space gray, the trackpad is the same size, and the Retina displays have the same resolution (2,880 x 1,800 for 15 inches; 2,560 x 1,600 for 13) as before. The battery life also remains the same at 10 hours of active use. Pricing doesn't change either.
Beneath the chassis, though, the upgrades are considerable. All models now pack Intel 8th-generation processors, and the 15-inch can be configured with six-core chips, either a Core i7 or, if you want absolutely monstrous performance, a Core i9. That will boost your Mac's turbo boost score to an unheard-of 4.8GHz, according to Apple. Apple also says it's up to 70% faster than the previous 15-inch Pro.
Apple has also upgraded the 15-inch Pro to support DDR4 SDRAM chips so you can configure it with up to 32GB of RAM, addressing one of the main disadvantages the MacBook Pro had when stacked against its top Windows competitors like the Surface Book. The new RAM makes the machine more power hungry, though, so Apple increased the size of the battery to maintain the same spec. Overall weight (4.02 pounds) remains the same.
acer
hp
Lenovo
MSI
Dell
Fujitsu
ASUS
Macbook Pro
Macbook Air
Gaming Laptops
Apple MacBook Pro Price in Nepal
Apple MacBook Pro 13″ 2020
CPU: 2.0GHz Intel Core i5-1038NG7 (quad-core, 8 threads, 6MB cache, up to 3.8GHz)
Graphics: Intel Iris Plus Graphics
RAM:  8GB /16GB (3,733MHz LPDDR4X)
Screen: 13.3-inch, 2,560 x 1,600 Retina display (backlit LED, IPS, 500 nits brightness, wide color P3 gamut)
Storage: 256GB/ 4TB SSD
Ports: 2x Thunderbolt 3 (USB-C), 3.5mm headphone jack
Connectivity: 802.11ac Wi-Fi, Bluetooth 5.0
Camera: 720p FaceTime HD webcam
OS: macOS Catalina
Keyboard: Magic Keyboard with Touch Bar
Battery: 58.2 Watt-hour Li-Po cell; 61W USB-C Power Adapter
Weight: 3.1 pounds (1.4kg)
Size: 11.97 x 8.36 x 0.61 inches (30.41 x 21.24 x 1.56cm; W x D x H)
MacBook Pro 13" 2020 (8GB/256GB) – NRs 2,05,000
MacBook Pro 13" 2020 (8GB/512GB) – NRs 2,35,000
MacBook Pro 13" 2020 (16GB/512GB) – NRs 2,79,000
MacBook Pro 13" 2020 (16GB/1TB) – NRs 3,09,000
---
Apple MacBook Pro 13″ 2.3GHz Dual Core 128GB Space Gray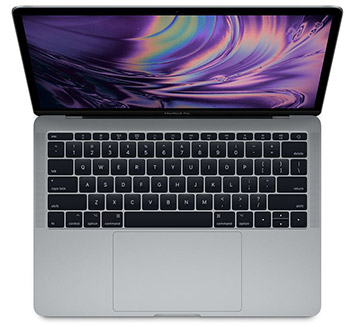 2.3GHz dual-core 7th-generation Intel Core i5 processor
Turbo Boost up to 3.6GHz
8GB 2133MHz LPDDR3 memory
128GB SSD storage
Intel Iris Plus Graphics 640
Two Thunderbolt 3 ports
Rs 1,83,000
---
Apple MacBook Pro13″ 2.3GHz Dual Core 256GB Space Gray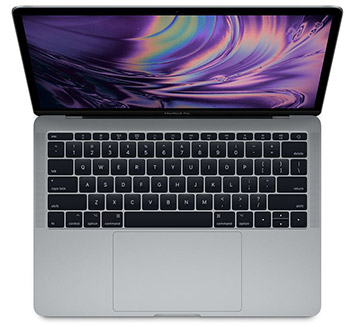 2.3GHz dual-core 7th-generation Intel Core i5 processor
Turbo Boost up to 3.6GHz
8GB 2133MHz LPDDR3 memory
256GB SSD storage
Intel Iris Plus Graphics 640
Two Thunderbolt 3 ports
Rs 2,10,000
---
Apple Macbook Pro 13.3″ Touch Bar and Touch ID (Mid 2018, Space Gray)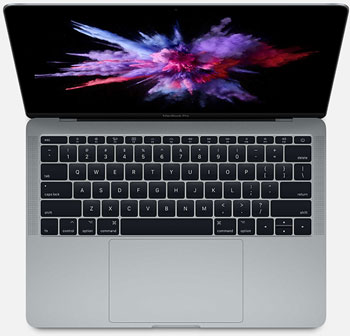 2.3GHz quad-core 8th-generation Intel Core i5 processor
Turbo Boost up to 3.8GHz
Intel Iris Plus Graphics 655
8GB 2133MHz LPDDR3 memory
512GB SSD storage
Retina display with True Tone
Touch Bar and Touch ID
Four Thunderbolt 3 ports
Rs. 2,80,000
---
Apple Macbook Pro 13.3″ Touch Bar and Touch ID (Mid 2018, Space Gray)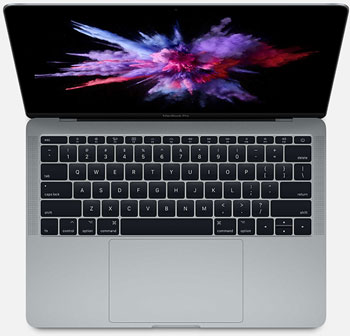 2.3GHz quad-core 8th-generation Intel Core i5 processor
Turbo Boost up to 3.8GHz
Intel Iris Plus Graphics 655
8GB 2133MHz LPDDR3 memory
256GB SSD storage
Retina display with True Tone
Touch Bar and Touch ID
Four Thunderbolt 3 ports
Rs. 2,52,000
---
Apple Macbook Pro 15″ Touch Bar and Touch ID (Mid 2018, Space Gray)

2.2 GHz Intel Core i7 Six-Core
16GB of 2400 MHz RAM | 256GB SSD
15.4″ 2880 x 1800 Retina Display
AMD Radeon Pro 555X GPU (4GB GGDR5)
True Tone Technology
802.11ac Wi-Fi | Bluetooth 5.0
Touch Bar | Touch ID Sensor
4 x Thunderbolt 3 (USB Type-C) Ports
Force Touch Trackpad
macOS High Sierra
Rs. 3,25,000
---
Apple Macbook Pro 15″ Touch Bar and Touch ID (Mid 2018, Space Gray)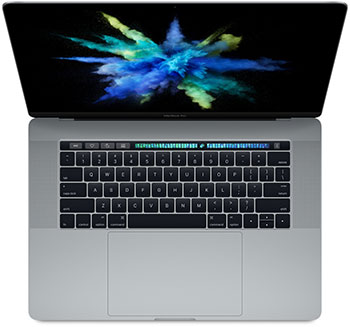 2.6 GHz Intel Core i7 Six-Core
16GB of 2400 MHz RAM | 512GB SSD
15.4″ 2880 x 1800 Retina Display
AMD Radeon Pro 560X GPU (4GB GGDR5)
True Tone Technology
802.11ac Wi-Fi | Bluetooth 5.0
Touch Bar | Touch ID Sensor
4 x Thunderbolt 3 (USB Type-C) Ports
Force Touch Trackpad
macOS High Sierra
Rs. 3,80,000
acer
hp
Lenovo
MSI
Dell
Fujitsu
ASUS
Macbook Pro
Macbook Air
Gaming Laptops