Apple registers patent for its first foldable iPad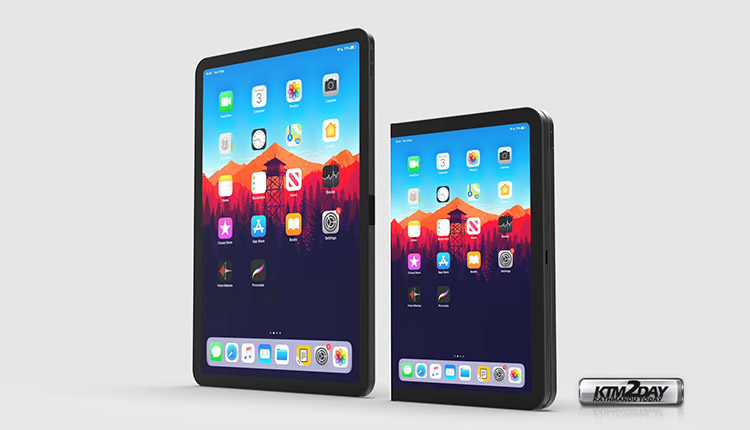 With several Android smartphone manufacturers starting to bet on the new segment of foldable smartphones, much has been said about the possibility of Apple also betting on this segment.
After many rumors, the first indication finally came that they are already studying this possibility. However, this patent refers to a tablet and not a smartphone. Thus, it is expected that the first bet in the segment of "folding" is with a new model of the iPad.
US registered patent shows how foldable iPad design will look
The patent schemes were shared by renowned insider Ben Geskin through his official Twitter account. In the description of his publication Geskin highlights the fact that a folding mechanism is used that will prevent damage or unwanted marks on the flexible screen.
In addition, the popular leaker also left his opinion on a possible launch date, stating that he does not expect to see this product ready to launch before 2021.
The design revealed by the patent is extremely interesting, making it possible to combine everything that is good about the various iPad models, in a single device.
While folded, it can be used as if it were an iPad Mini, being extremely portable. However, a wide variety of uses are available when opened.
When used fully open, it can be used as if it were a giant iPad Pro. On the other hand, if used with a 90º bend angle, it can be used as if it were a portable computer.
However, for this type of use to be really possible and productive, Apple would have to make some adjustments to the interface of this foldable iPad, so that it can behave like one of its Macbooks.
Apple may once again revolutionize the tablet market
For some years now Apple has completely dominated the tablet segment, seeing only some competition on some devices launched by Samsung. Even for those who are not fans of Apple, it is impossible not to recognize the excellent work in innovation and improvement of the various models of the iPad.
Although several foldable smartphones are expected this year, there is no evidence that manufacturers of Android products will bet on this technology for the tablet segment.
So, if Apple decides to go ahead with the development of an iPad using this patent, it will definitely revolutionize the way we use tablets.