Apple unveils iOS 14 with new home screen and additional features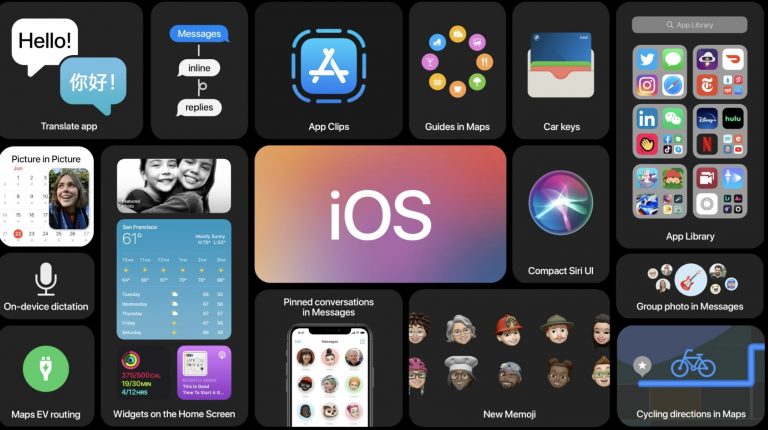 As expected, Apple announced iOS 14 at its online developer conference, Worldwide Developer Conference. The new version of the operating system gets widgets on the home screen and so-called 'AppClips', smaller versions of full-fledged apps. Privacy is also of paramount importance.
Apple has just introduced its new version of operating system for iPhone and iPod – Apple iOS 14. Apple at the WWDC 2020 conference introduced the new iOS 14 with a redesigned home screen and full widget support. Immediately after the presentation, a list of smartphones appeared on the company's website, which will receive an update.
Along with the new version of iOS, Apple also announced new versions of MacOS, iPad OS and WatchOS.
Rumors were confirmed – iOS 14 will be available for all smartphones that were updated to iOS 13 last year:
iPhone XR, XS, XS Max
iPhone X, 8, 8 Plus
iPhone 7, 7 Plus
iPhone 6S, 6S Plus
iPhone SE (2016/2020)
As usual, the new iOS will be distributed in three stages. A beta version for developers is already available, an open beta test will begin in July, and the final version of the operating system will appear in the fall – most likely after the presentation of the iPhone 12 in October.
iPhone 6S was the oldest smartphone that received support for the new iOS – it was released in September 2015. Despite it's age, the smartphone is still being used by large number of people worldwide and it made sense of the update.
There is also a list of tablets that will upgrade to iPadOS 14 :
All Existing iPad Pros
iPad Air 2 and 3
iPad 5 (2017), iPad 6 (2018), iPad 7 (2019)
iPad Mini 4 and 5
iOS 14 Key Features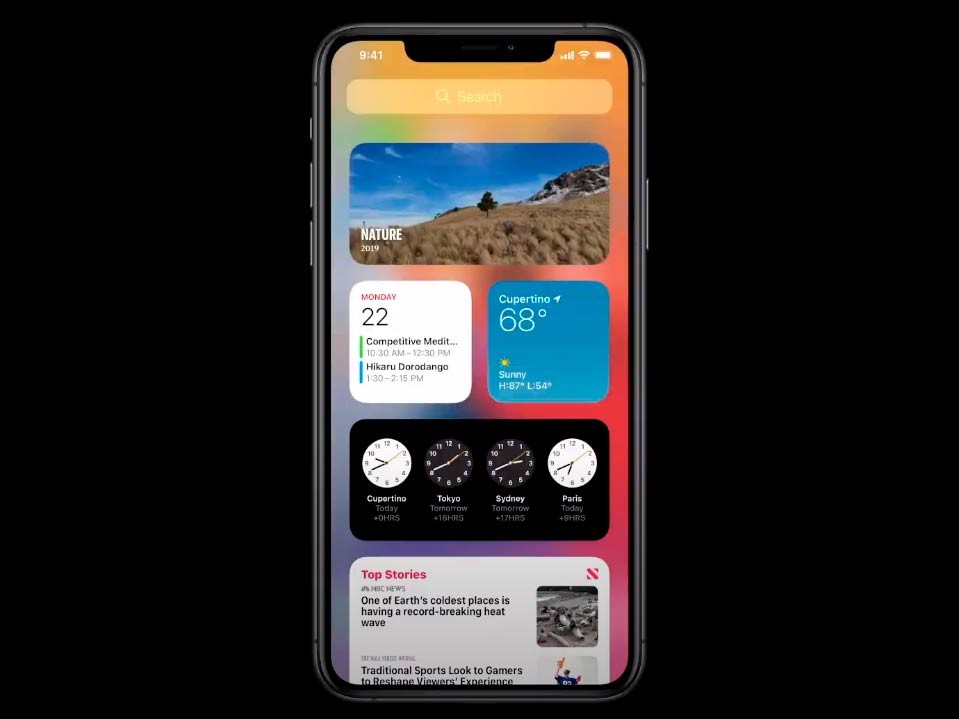 Home screen
The home screen has looked the same for years, but that is about to change. Have you also lost the overview on your home screen because you now have hundreds of apps? The App Library organizes your apps in a much better way. Apps that you hardly use are even stored away. And the app you use most often will be more prominent.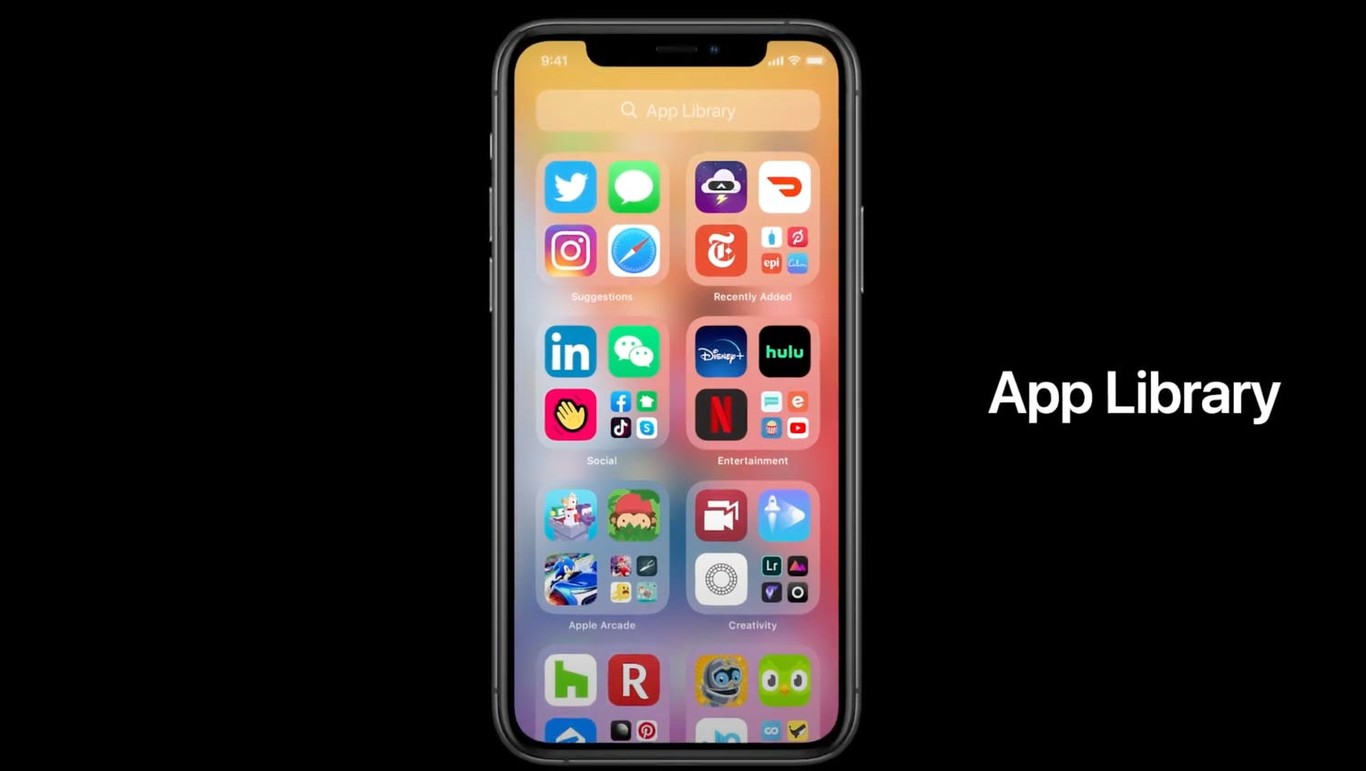 App Library
The novelty at the interface level is App Gallery, a new page with all the applications divided by categories. It is a kind of application drawer to iOS 14 that allows you to locate any application from a single page and without having to reorder all the icons manually, which saves a lot of time.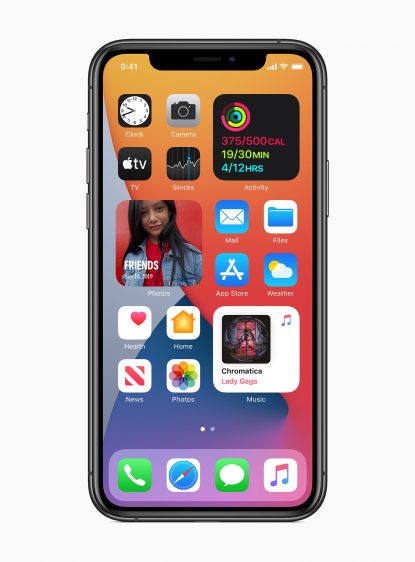 Adding widgets on the screen
Finally, Apple introduced widgets on the smartphone screen. Now you can click on the icon and drag the Widget on the main screen. This was one of the most requested features of the iPhone.
Widgets have undergone a complete makeover in iOS 14. They are now available in different formats and offer much more information than before. And you can now also place them between your apps instead of on a separate screen – Apple has clearly looked at Android. You can also 'stack' the widgets and browse through them. The contents of the stacks change over time so that you always have the right information available
Picture-in-picture
Another option included in iOS 14 is the floating window or PIP (Picture In Picture) option . With this option integrated in iOS 14, you can play videos and other applications in a small window without the rest of the experience being diminished. In this way we can enhance the multitasking of iOS 14: while using any application we will not lose sight of what is playing in the background.
This feature was introduced a long time ago on Android and it is good to see that Apple is aware of the competition. Something relevant is that you can also hide the video while the sound continues to work.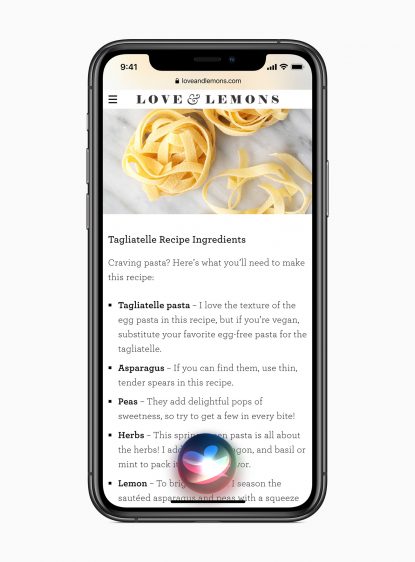 Siri is improved
Siri has become a bit smarter and is now more intuitive to use: the voice assistant looks very different from now on. Siri also has a new interface that is no longer full screen, making it possible to refer to things on the screen.
Siri can now send voice messages. Siri in combination with the new Translate app is the ideal translation machine, with smart translation between eleven languages. Unfortunately: no Nepali yet.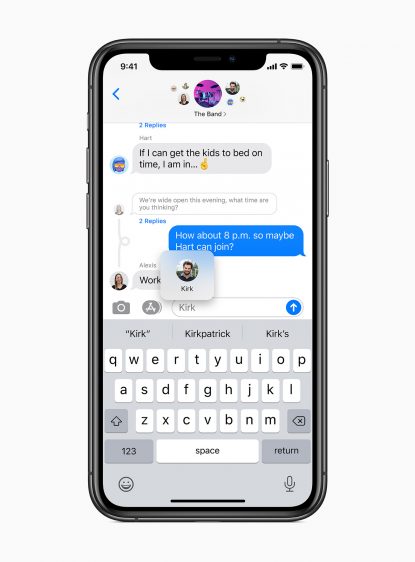 Messages
The messages have also improved. iMessage is an important tool for Apple and we have seen considerable improvements in recent years.
Now iMessage lets you "pin" conversations to the top of messages. There are new memojis to brighten up the conversations.
Another important implementation is the possibility to "reply" to messages in the groups, that is, you can reply directly to a message received within the group. In groups, mentions are also introduced. Something we can do in Whatsapp and Facebook Messenger.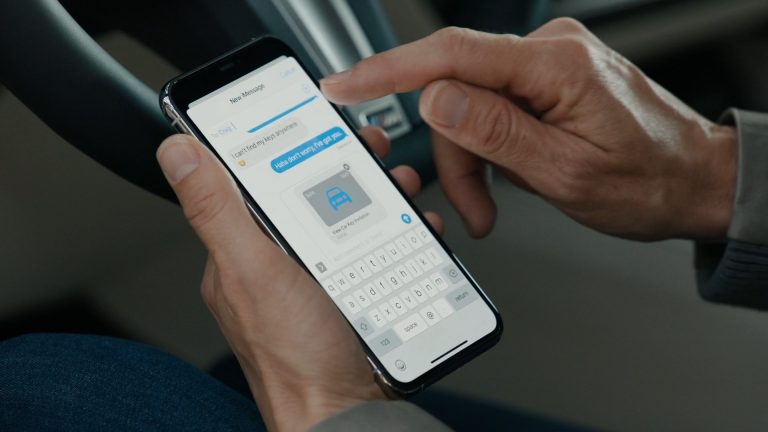 CarKey
Left your car key at home – not a problem, starting your car can now also be done with your iPhone. Such a key is easier to share and you can set different profiles. It initially only works on the BMW 5 Series 2021, but Apple wants to quickly expand it to other cars.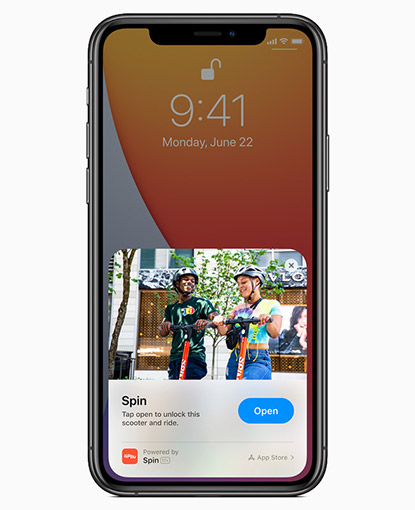 App Clips
With App Clips you can try out apps without downloading them. You can use the functionality of an app without a complete app. In fact, it is a small piece of an app. This way you can pay your parking fee, without downloading a complete parking app. And companies no longer have to make complete apps. You download them, for example, by means of QR-Codes or NFC chip.

More privacy for app data
iOs 14 improves users' privacy with a new way to manage permissions: applications will have to explicitly request them before registering usage data . The App Store will show what each application registers, information that developers will have to provide.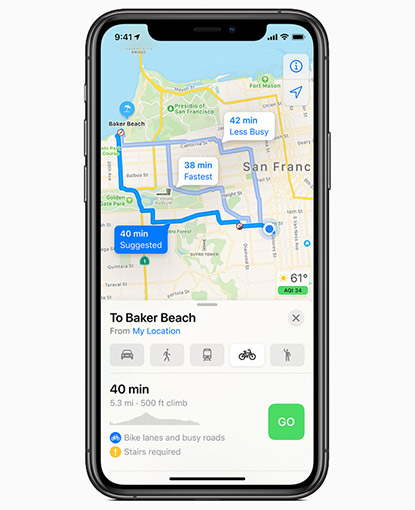 New Guides in Maps
Maps makes it easier than ever to navigate and explore with new cycling directions, electric vehicle routing, and curated Guides. Cycling directions take into account elevation, how busy a street is, and whether there are stairs along the route. Electric vehicle routing adds charging stops along a planned route based on current vehicle charge and charger types.2 Guides provide a curated list of interesting places to visit in a city, created by a selection of trusted resources. Guides are a great way to discover hot new restaurants, find popular attractions, and explore new recommendations from respected brands, including AllTrails, Complex, The Infatuation, Time Out Group, and The Washington Post, among others.
When will iOS 14 arrive on your smartphone
Apple did not state when iOS 14 will arrive on the new iPhones. However, it is expected that it will take a few days to arrive in beta for developers and later in public beta.
Finally, the new iOS 14 is expected to reach all users "steadily" in September. It's a time closer to when the new iPhone 12 will be launched.