Apple World brings smartphone exchange offer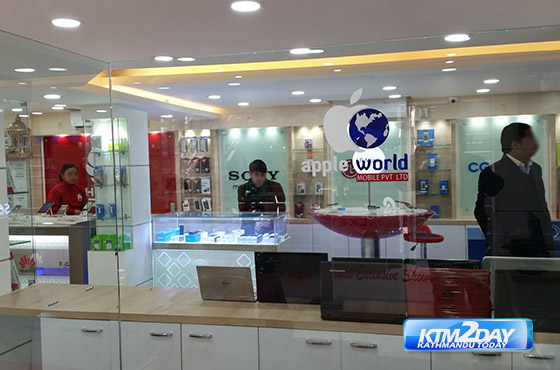 Apple World, a multi-brand showroom of mobile phones situated in Mercantile Plaza, Durbar Marg, has brought an exchange offer for 15 days.
Issuing a statement on Thursday, the store said that customers can exchange any brand of smartphones for a new one.
The showroom is also providing discounts of up to 50 percent on purchase of smartphones.
According to the statement, customers will get up to 35 percent discount on accessories and up to 50 percent discount on repair.