Is it really necessary to install antivirus on the computer?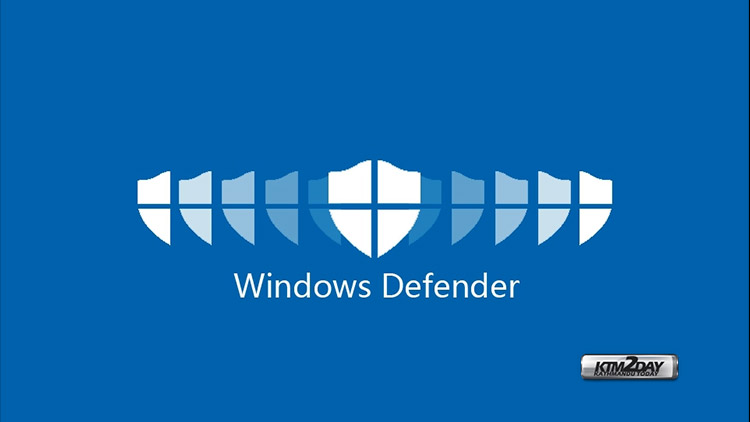 If you use Windows 10, Defender is already a great protection and eliminates the requirement to install antivirus on the machine.
Few people know, but Windows 10 already has a factory-installed antivirus system: Windows Defender . And even fewer people realize that this is not just any antivirus, but one that compares to the best on the market – completely free, and allows you to avoid worrying about purchasing or installing third-party antivirus.
Of course, it was not always like this: for years, Windows Defender was a very basic system, with numerous flaws, which served as an extremely simple protection and required users to install another antivirus to ensure that they were protected. But Microsoft has worked so hard to improve the system that, since 2019, Defender is not only safe enough to protect your computer on its own, but in many ways it performs even better than some paid options, like AVG, Norton Antivirus, McAfee and Kaspersky.
How secure is Windows Defender?
Of course, Windows Defender was not always a safe option for defending the computer – in fact, for most of its existence it just didn't work as it should. So much so, that for years, anti-virus software quality comparison agencies such as AV-test.org regarded Defender as the lowest level of protection in their comparisons tests, where it was considered almost the same as not having an antivirus on the computer.
But that reputation can now be left in the past. With an increasing concern with security, Microsoft has given more attention to Windows Defender in its updates, and at least since the second half of 2019 Microsoft's antivirus has already surpassed even some paid programs in the review tests.
Currently, two independent antivirus testing agencies (AV-comparatives and AV-test) place Windows Defender among the best antivirus solutions on the market, being superior not only to other free programs (such as Avast and AVG) but also to some paid solutions (like Norton and McAfee).
In the tests carried out by AV-test in June 2019, Windows Defender earned a maximum score (6) in all tested categories, managing to identify all types of malware that were tested, including those that take advantage of known vulnerabilities to try to break into the computer without being detected. This kind of success makes it clear that Defender is prepared to protect any computer in any work related environment.
The same type of success was achieved by the AV-comparatives test , where Microsoft's antivirus was one of four programs that managed to block all types of malware used in the test (16 programs were tested in total). This performance was better than that of some well-known paid solutions, such as McAfee and Norton, which failed to detect 100% of the threats.
Of course, Defender is not yet a perfect antivirus, and has some minor problems. The two testing companies realized that it has a strong mechanism in place to detect false positives (that is, to consider a file that is completely safe as malware), and three "user-dependent" cases were found, in which the program asks for permission to block a file (which is not ideal, as there is a possibility that the user will prevent the lock and the computer will be infected). In addition, it has also been realized that on older computers, Microsoft antivirus can help slow it down even more.
Even with all these gimmicks, Windows Defender is still by far the best option available for free antivirus, and it loses almost nothing in terms of protection for all paid alternatives. So, if you don't have a few thousand rupees  to purchase a license to use a Kaspersky or Norton for life, relying on Windows Defender for your protection is not only your easiest option, but also the safest.
How to configure Windows Defender?
Setting up Windows Defender is very easy because, in general, you don't have to do anything at all. When installing Windows it comes fully configured, and will perform security checks and updates its virus definition database on a regular basis automatically in certain intervals, ensuring that even users who have no computer knowledge are protected.
But, if you want to tamper with the antivirus settings or perform a more detailed search on your computer, you can access Windows Defender from the Windows Security application , which you can access from the Start menu itself, where it is listed along with the other programs installed on the computer.
You will then be taken to a menu with several options related to Windows security, such as firewall settings and application control. The first option on this menu will be "Protection against viruses and threats", and this is where you need to click to access Windows Defender.
You will then be taken to the Defender main screen, which will immediately show you some machine statistics, such as the last time the computer was scanned for viruses, how long the scan lasted, how many files were scanned and how many threats were found in the process.
Below this information you will see three clickable options: "Scanning Options", "Allowed threats" (which shows a list of files that the antivirus has detected as possible threats but that the user has given permission to continue using normally) and " Protection history "(a report of all recent actions that the antivirus has taken to protect the computer). As our goal here is to do a manual scan, we will need to click on the "Scan options" button.
You will be taken to a menu with four options: "Quick scan" (takes about five minutes, checks only the most likely places for a virus to hide), "Full scan" (takes about an hour, checks all PC files), "Custom scan" (allows the user to choose the locations to be scanned, perfect for when you want to check if a USB stick or external hard drive that you borrowed from someone has a virus) and "Windows Defender Offline scan "(Removes some more difficult threats to find, but prevents you from using the computer for about fifteen minutes).
Decide upon the option you want to carry out and just click on "Check now" and that's it! The Windows Defender will scan your computer, and if it finds any threat, will neutralize it to ensure that you can use your computer safely.