Arm Cortex-R82 is the new 64-bit processor, capable of serving Linux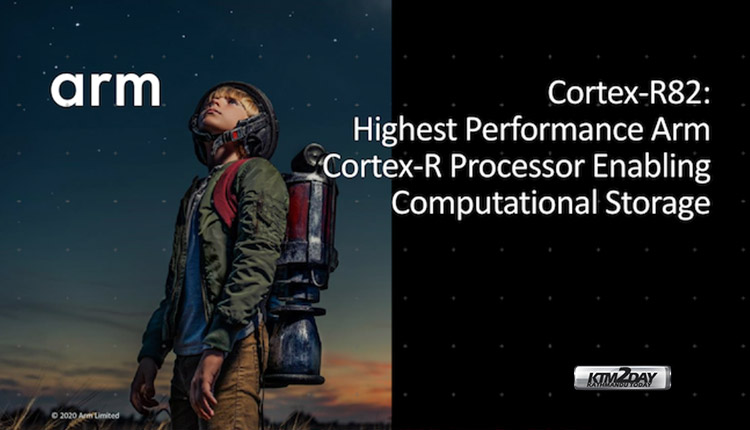 Company promises performance up to 2x higher than current versions of Cortex
Arm has just announced the Cortex-R82, its first 64-bit Cortex-R processor, capable of running Linux . The company reports that it was designed to accelerate the development and deployment of next generation computing and corporate storage solutions.
To make this possible, the company made some important changes. It has a superior performance, with up to 2x increase, depending on the workload, compared to the current Cortex versions. In addition, it also promises lower latency, machine learning and optional Arm Neon technology to provide additional acceleration.
The new Cortex-R82 is 64-bit, providing access to up to 1 TB of DRAM for advanced data processing in storage applications. The new chip features an optional memory management unit (MMU). This allows operating systems to run directly on the storage controller.
"Computer storage is emerging as a critical piece of the data storage puzzle because it puts processing power directly on the storage device, giving companies secure, fast and easy access to vital information"
– Neil Werdmuller, director of Arm storage solutions
Arm promises machine learning , IoT (Internet of Thing), AI (Artificial Intelligence), combined with better performance. It was developed to meet high storage demands. The company also says that it can deliver better data security performance .
Another promise is the greater possibility of flexibility . The new features of the Cortex-R82 processor offer partners the possibility to make different implementations in the eight available cores. In addition, you can change the types of workload to run, as well as the storage controller.
The uses can be varied. The company mentions that developers can adapt their processor to meet everything from security needs, to storing data for airlines and storage control. Computational storage offers airlines real-time analysis of this data on the drive, so when a plane lands, they can ensure it's safe for the next flight in 30 minutes or less, enabling faster turnaround and better safety for passengers.
The company also promises to offer the best cost benefit to its developers. Partners who decide to implement the processor in their products will have access to simplified software at an affordable price. This can help make production cheaper, without losing quality.
Arm is already making the Cortex-R82 processor available to its partners. They are expected to appear on products starting next year, 2021.