Arrivals from India, China up despite lack of NTY promotion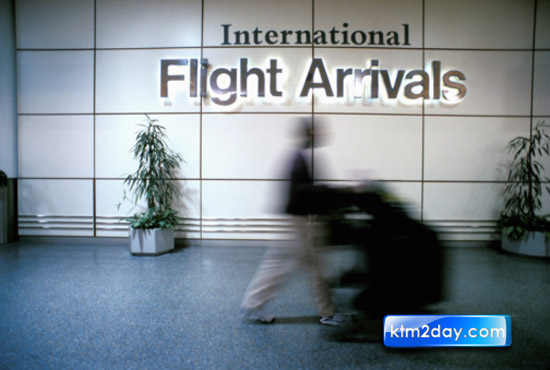 Even though Nepal failed to carry out much talked about promotional campaigns in India and China for Nepal Tourism Year (NTY) 2011, tourist arrivals via air from these two major markets have increased substantially in the first eight months of 2011.
According to the Nepal Tourism Board's (NTB) latest statistics, arrivals from India and China in the first eight months of 2011 have almost reached the figure achieved in all of 2010.
Indian and Chinese arrivals amounted to 101,919 and 24,479 respectively in the first eight months as against 104,470 and 25,559 in the whole of 2010. Arrivals from the two neighbouring countries accounted for 39 percent of the total tourist arrivals in the country. Indian arrivals alone made up 31.45 percent.
Given the lack of international promotion particularly in India and China, tourism entrepreneurs said that the growth should be considered a healthy one. "Even though the June-August period is considered to be the off-season in Nepal, arrival trends show that Nepal has become an all-season tourist destination," said Arjun Sharma, president of the Nepal Association of Tour and Travel Agents (NATTA).
Ranjit Acharya, who looks after NTY's international promotion, said that had there been promotion in India and China as planned, arrivals would have been much higher. There was some promotion done in India last year as part of a pre-NTY marketing test.
NTY had conducted a campaign entitled "Garmi Se Behal, Chalo Nepal" in India. "The healthy growth seen in Indian arrivals is the result of the campaign we had done last year in India in association with the Dainik Jagaran Group," said Acharya.
Travel trade entrepreneurs attributed this growth to NTY and increased number of air seats. "The NTY campaign has sent a message that Nepal is a safe destination for the international community," said Sharma.
However, considering NTY's aim to attract 265,000 Indian visitors and 100,000 Chinese visitors in 2011, the current growth is nominal. The NTY international promotion committee said that if the planned promotional programme in the two neighbours had been done, things would have been different now. "We could have expected more tourists from both source markets if promotional activities had been done on time," said Acharya.
Strong arrivals from India and China have boosted the total arrivals in the first eight months by 24.6 percent to 324,062. August saw arrivals increasing 26.4 percent to 43,487.
The NTB's statistics show that arrivals from Japan, Malaysia, Singapore and Thailand have registered growths of 9.5 percent, 95.2 percent, 51.6 percent and 55.6 percent respectively. The only country to decline was South Korea with 10.7 percent compared to the same month in 2010.
Jan-Aug arrivals
| Country | 2010 | 2011 | Change |
| --- | --- | --- | --- |
| India | 69,661 | 101,919 | 46.30% |
| China | 15,298 | 24,479 | 60.01% |
(Source:ekantipur)