Asus partners with Acronym to launch ROG Zephyrus G14 with special design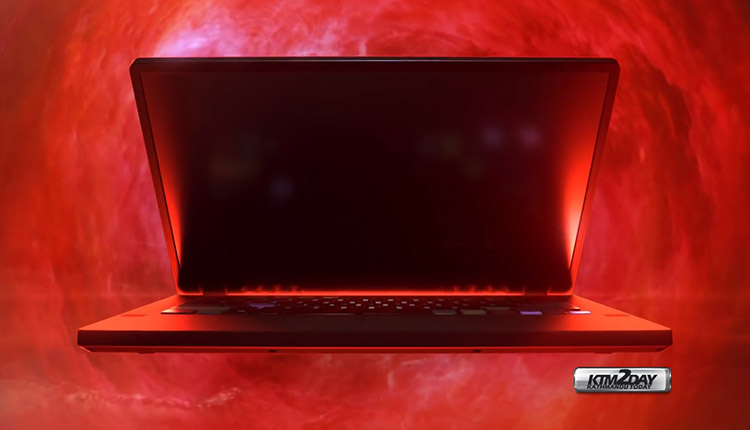 Asus has partnered with clothing store Acronym (ACRNM) to launch a special edition of the ROG Zephyrus G14 gaming notebook .In a world dominated by gaming laptops that look like race cars or alien spaceships, the Asus ROG Zephrus G14 avoids this stereotypical look.
The design was created by Errolson Hugh, co-founder of Acronym, in partnership with David Rudnick, head of terrain studio. Hugh said his vision behind the new look of the notebook came from an attempt to make users more "aware" of the product they are using.
Acronym is a design company founded in 1994 that works with the creation of various products, including clothing and other accessories. They are not so big name in the world of technology and games, although having already worked also with Square Enix and Eidos.
At just 14inch, it is the smallest gaming laptop ever released by the ROG Zephyrus line. It arrives with updated specifications in relation to the notebooks of previous generations, and features a LED matrix flashing lights on the back of the display panel(optional feature).
The G4 is a very compact, slim and lightweight gaming laptop as it weighs just over 1.5 kg. Unlike previous models, it brings a more professional look. Although the laptop comes with all the bells and whistles as found in new models, on the negative side it doesn't come with a webcam.
As an optional version, this laptop comes with the AniMe Matrix feature, which is a hidden panel on the back lid, consisting of 1,215 mini LEDs that have 256 brightness levels. Through AniMe Matrix one can display the time, the song being played, notifications, animated gifs, and other information.
When the lid of the G14 is opened, it lifts the body of the equipment in order to improve ventilation.
ROG Zephyrus G14 specifications
The Asus ROG Zephyrus G14 notebook is already known among the gamer public for bringing very robust specifications. The G14 is equipped with the Ryzen 4800HS chip, which is part of AMD's newest line of mobile processors. It supports USB-PD charging with a USB-C adapter (65 W in normal use or 180W while playing games).
The standard model of the line costs $1,499 and comes with a Full HD screen (1920 x 1080 pixels) with 120 Hz refresh rate.
Furthermore, the notebook comes with Nvidia GeForce RTX 2060 Max-Q video card and 16 GB of RAM. For $1,999, you can upgrade to a Quad HD screen (2560 x 1440 pixels).
The power button has a fingerprint reader that is compatible with Windows Hello.
The version created in partnership with Acronym costs considerably more expensive, with a suggested price of US$ 2,499 in international markets. In terms of specs, the only difference is the presence of 32 GB of RAM – which means you'll be paying extra for the weird design.
Check out the list of specifications below :
Screen – 14 inch (FreeSync Full HD 120 Hz or FreeSync WQHD 60 Hz)
CPU – AMD Ryzen 4800HS (8 cores, 16 threads and TDP DE 45 W)
GPU – NVIDIA RTX 2060
RAM – up to 32 GB
Storage – 1 TB SSD
Battery – Battery life for up to 10 hours
Weight – Approximately 1.6 kg