Asus Mini PC PL64 Launched for digital signage, billboard, and advertising applications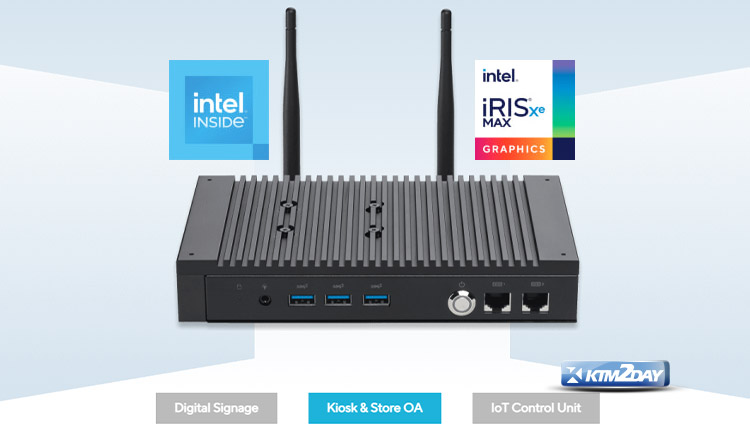 ASUS introduced the Mini PC PL64, an industrial mini PC that runs on up to a 12th Generation Intel Core i7 (15 W) processor and has a fanless design.
In addition to passing a battery of reliability tests, the fanless design of the PL64 assures peak performance in environments as warm as 50 degrees Celsius.
This small PC supports three 4K displays at 60 Hz, has two LAN ports (one of which is 2.5 Gbps Ethernet), two COM connectors, and five USB ports.
The revolutionary, nearly silent fanless design of the Mini PC PL64 helps keep dust out of the chassis and extends the life of the device.
Thanks to its fanless architecture and 15-watt CPU support, PL64 is well-suited for use in noisy, demanding industrial environments.
Due to its effective cooling mechanism, the PL64 tiny PC can be used in temperatures as high as 50 degrees Celsius.
Upon release, the ASUS PL64 will provide the following choices in processors:
Intel Celeron 7305 (5 cores)
Intel Core i3-1215U (2P cores/4E cores)
Intel Core i5-1235U (2P cores/8E cores)
Intel Core i7-1255U (2P cores/8E cores)
All PL64 devices from ASUS are fanless and have the same dimensions of 199.7 x 119.7 x 33.9 mm. According to ASUS, the mini-PC weights 1.07 kg without any peripherals.
Since ASUS provides dual M.2 2280 Gen4 slots and two SO-DIMM(DDR4-3200) slots, you can add memory and storage to the device, but doing so will cause it to become heavier .
The mini PC will include a number of ports and other means of connection, as was previously described. I/O ports will be located on the front, sides, and back.
As an added bonus, ASUS has included fTPM 2.0 or TPM modules, Bluetooth 5, and support for up to WiFi 6e as extras.
Mini PC PL64's compact design makes it ideal for digital signage and kiosk installations where space is at a premium.
PL64 supports a wide variety of mounting solutions, including VESA and standard wall brackets. The PL64's sturdy metal construction also makes it well suited for interior industrial applications such as kiosks, digital signage, vending machines, surveillance, and factory automation.
You can learn more on ASUS's website, however the firm hasn't yet revealed prices for any models.