ASUS ROG Phone 3: New gaming phone screen can reach 160 Hz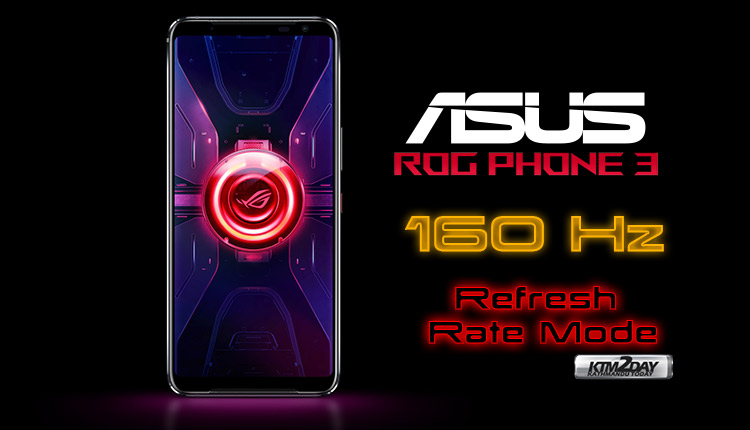 A few days ago ASUS officially launched ROG Phone 3 with powerful specs and a screen with 144Hz refresh rate, but that's not all: there's a hidden option with an even higher rate which has just been discovered by fans.
Currently smartphone manufacturers have increased the refresh rate of the screens to 120 Hz, and the new generation ROG Phone has arrived with a more generous rate of 144 Hz. However, that does not seem to have been enough.
The case is that ASUS has inserted a hidden option that allows the ROG Phone 3 screen to reach 160 Hz, making the user experience even better.
According to XDA-Developers Mishaal Rahman, the taiwanese manufacturer's new gaming phone can have up to 160 Hz refresh rate on its display. It even compares the capacity of the device as larger than a 144 Hz PC monitor. The 6.59-inch dashboard of ASUS' new smartphone gamer also features low screen touch latency with 270 Hz frequency for response and 25 ms response touch.
To activate this feature, a user has to activate ADB on the desktop PC and then run the command adb shell setprop debug.vendor.asus.fps.eng 1 from a command prompt or terminal window. And after rebooting the device, the hidden 160 Hz refresh rate can be toggled from Settings > Display > Refresh Rate or from the Refresh Rate Quick Settings tile.
The Asus ROG Phone 3 comes equipped with a Snapdragon 865 Plus chipset with 5G, 12 or 16 GB of RAM and up to 512 GB of internal storage with UFS 3.1. To top it off, there is the 6,000 mAh battery.