Asus ROG Phone 6 Diablo Immortal Edition Launched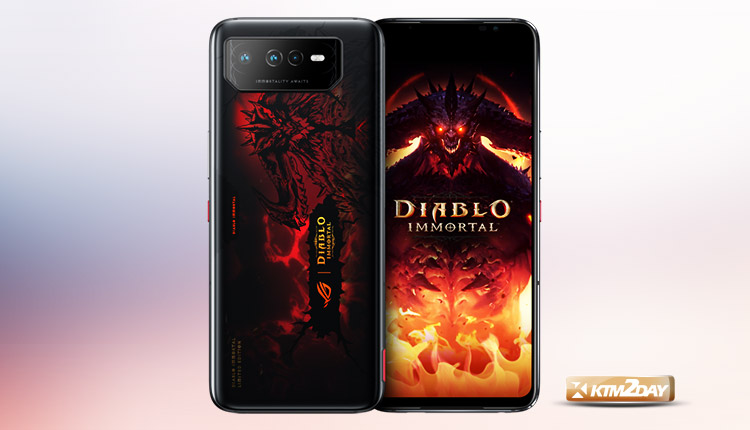 The Asus ROG Phone 6 Batman Edition was released a few months ago. The company has now released a new Diablo-themed limited edition handset.
This special edition of the ROG Phone 6 has been dubbed the "Diablo Immortal Edition," and it's just a ROG Phone 6 with some cosmetic and user interface tweaks.
The back of the ROG Phone 6 Diablo Immortal Edition is coated in a semi-glossy "Hellfire Red" that, when viewed from different perspectives, gives the impression of a raging flame.
The Diablo Immortal logo is RGB-lit and features a cool-looking sketch-like depiction of Al'Diabolos, the Lord of Terror.

Asus has added a custom Diablo style to the UI and modeled the notification noises after those found in the game.
The item comes in a crimson box that is designed like a shard of the Worldstone, and the outside box is shaped like a Horadic Cube.
The gold "Immortality Ejector Pin" for the SIM tray and the ultraviolet lamp called "Fahir's Light" aren't the only accessories for the Diablo-themed phone case, though.
Charger and cord can be stored safely in the "Map of Sanctuary," a convenient pouch for on-the-go use.
The smartphone retains its Full HD+ 6.78-inch AMOLED display, 165Hz refresh rate, and in-screen fingerprint scanner from its predecessor.
It contains 16GB of RAM and 512GB of storage space, as well as the Qualcomm Snapdragon 8+ Gen 1 CPU. A 65W fast charger is included with the 6000mAh battery so that you can power your device quickly.
The Asus web site has the ROG Phone 6 Diablo Immortal Edition for $1,299 as of today (November 18).