CES 2020 : Audio Technica introduces QuietPoint ATH-ANC300TW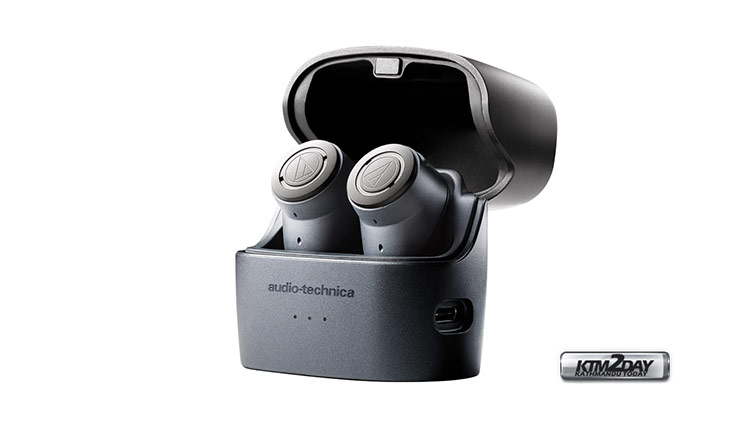 Bigger audio brands like Audio Technica have now started eyeing on the TWS market also known as True Wireless Stereo headphones.
Audio Technica has been the last to arrive, being one of the most prestigious brands in the sector and that already has its bet with an unusual name – Audio Technica QuietPoint ATH-ANC300TW .
The brand thus puts its first bet in this market of wireless headphones and does so with some interesting features. The main highlight, its hybrid digital active noise cancellation system .
The new Audio-Technica QuietPoint ATH-ANC300TW features active noise cancellation in a hybrid digital system with three microphones. The device features a microphone located at the front of the headphones, another located at the back of the headphones and the third located on the inside, focusing directly on the inside of our ear that is where their silicone heads fit.
In order to isolate the background noise, QuietPoint has a 5.8 mm drivers which offers not only good sound quality but also good bass. QuietPoint has Bluetooth 5.0 connectivity and support for aptX, AAC and SBC audio.
The compact wireless headset offers up-to 4.5 hours of playback per headset, and comes with a storage and transport case that in turn acts as a portable charger. The charging case gives additional three full charges for the headphones which adds another 13.5 hours to the standard battery life. That sums up to 18 hours in total for the Audio-Technica QuietPoint ATH-ANC300TW.
The headphones have been presented at CES which is being held in Las Vegas and the prices have been revealed for the US market which is set at $249.
The device will be available from Spring 2020 while launch in other global markets will be detailed at a later date.