Automobile sector struggle for survival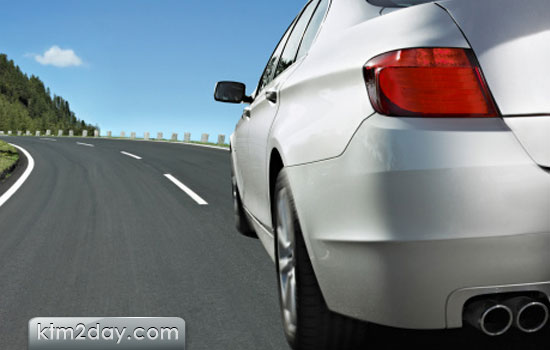 The automobile sector, one of government's major sources of revenue, is currently struggling. Sales are down, auto loans are hard to get and buying passion among consumers is low.
The sector experienced a slump in the last fiscal year with both sales and import plunging after a historic growth of 2009-10. In the first month of the current fiscal year (mid-July to mid-Aug), Bagmati Zone—the major auto market —witnessed a decline in the registration of new vehicles by 14.25 percent. Generally in this period, dealers increase import targeting festivals.
Registration of new vehicles in the country declined by 18.90 percent to 163,640 units in the last fiscal year—down from 201,787 units of 2009-10. The Department of Transport Management's data shows that registration of light vehicles—second major segment after bikes—declined to 8,510 units from 12,268 of 2009-10. Neither the two-wheeler segment is doing well. Last year, the segment saw a slump of 21.45 percent.
"Sales have declined by 30 percent due to heavy taxes, high bank interest rate and adverse effect of slowdown in the real estate," said Saurav Jyoti, president of Nepal Automobile Dealers' Association (NADA). He added that the sales were expected to rise 40 percent in the festive season.
The Nepal Rastra Bank (NRB)'s annual macro-economic report shows that the country imported vehicles, spare parts, lubricants and accessories worth Rs 24.78 billion in 2010-11. The figure in the previous year stood at Rs 28.01 billion. The slowdown in the auto sector has also hit the government's revenue collection. The government received Rs 32 billion in revenue from the automobile sector in the last fiscal year. In 2009-10, the sector had contributed Rs 44 billion.
The NRB's report says that due to the decline in import of high excise yielding vehicles, the excise revenue increased by just 8.5 percent in the last fiscal year against 49.6 percent of 2009-10.
"We do not find buying passion among customers as the excise duty hike has made vehicles dearer," said Prabin Khatiwada, manager of Passenger Car Business Unit of Sipradi Trading. He added high bank interest rate has also kept prospective customers away from showrooms. Currently interest rates on auto loan stand at 14-18 percent. Until 2009-10, the rate was around 8 percent.
Normally, sales of bikes and light vehicles—car, jeep, and van—go up by around 30 percent during the festive season. Dealers say sales of vehicles were encouraging last year, but the situation this year is not so cheering.
While many dealers are worrying about further slump after the festive season, Shekhar Golchha, vice president of NADA, is hopeful that the timely budget presentation this year will give some support to push sales up. "With the budget coming in time, we hope it will create a cash flow in market," he said.
The fact that over 100 units of four-wheelers are still stranded at Birgunj Customs Office suggests that the business is far from normal. Traders have not been able to clear customs for lack of resources, according to NADA. Now, NADA is also planning to demand the new government to slash the excise duty on import of vehicles by at least 15 percent.
Vehicles Registered in Last fiscal year
| Category | 2009-10 | 2010-11 | Change percent |
| --- | --- | --- | --- |
| Bus | 1,888 | 1,610 | -14.72 |
| Minibus | 780 | 1,370 | 75.64 |
| Crane/dozer/excavator/truck/tripper | 4,524 | 3,201 | -29.24 |
| Car/jeep/van | 12,268 | 8,510 | -30.63 |
| Pickup Van | 1,975 | 3,087 | 56.3 |
| Microbus | 145 | 115 | -20.68 |
| Tempo | 9 | 2 | -77.77 |
| Bikes | 168,707 | 138,907 | -17.66 |
| Tractor/power-trailer | 11,460 | 7,937 | -30.74 |
| Others | 31 | 133 | 329 |
Vehicle Registration in the last ten fiscal years
| FY | Vehicles Registered | Change |
| --- | --- | --- |
| 2010-11 | 163,640 | -18.90 percent |
| 2009-10 | 201,787 | 96.73 percent |
| 2008-09 | 102,570 | 21.04 percent |
| 2007-08 | 84,740 | -4.50 percent |
| 2006-07 | 88,735 | 61.40 percent |
| 2005-06 | 54,975 | 35.03 percent |
| 2004-05 | 40,711 | 2.54 percent |
| 2003-04 | 39,699 | 5.38 percent |
| 2002-03 | 37,670 | -20.12 percent |
| 2001-02 | 47,160 | 15 percent |
(Source:ekantipur)