Autumn mountaineering season starts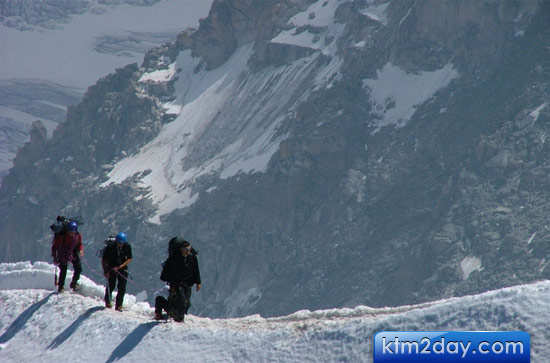 Ministry of Tourism and Civil Aviation has issued nine permits for expedition for the autumn season.
According to the ministry, autumn season — September to November — is the second best season after spring — March-May — for expedition.
"Number of expedition team during autumn is comparatively lower than the spring season and the mountaineers also aim to climb peaks lower than 8,000 metre," said immediate past president of Nepal Mountaineering Association Ang Tshering Sherpa. Climbers from Japan, Canada, UAE, and Czech Republic have already started their expedition for the autumn season, he said.
Spring season is the most favourable season for mountaineers interested in climbing more than 8,000 meters like Mt Everest, Kanchanjunga, Lhotse, Makalu, whereas mountaineers scale mountains lower than 8,000 metre like Choyo, Dhaulagiri, Manaslu, Annapurna during the autumn season, he informed. The ministry has started issuing the permit for autumn season from August 29.
The government had earned a total of around $2.73 million royalty during the spring season compared to around $ 2.78 million during a spring season a year ago, whereas the government has earned a total royalty of around $2,86,000 during last autumn season, it said.
During the spring season the government allowed a total of 92 expedition permit, whereas in the same season a year ago, it had issued 100 permits. "Of the total of 92 expedition team, 26 teams took permission for Mt Everest expedition, whereas the remaining was for other mountains," according to the tourism industry division of the ministry.
"The largest number of applications to climb Mt Everest was from the US followed by India, the UK, Japan and Australia. The spring mountaineering season attracts the largest number of mountaineers. However expedition for the spring season this year was less compared to a year ago, due to political scenario in the country.
Four seasons
KATHMANDU: There are mainly four mountaineering seasons — spring (March-May), summer (June-August), autumn (September-November) and winter (December-February). But spring (March -May) is considered the best season for mountaineering. The first climbers of Mt Everest Tenzing Sherpa and Sir Edmund Hillary had also scaled the highest peak of the world during spring season, according to the ministry.(Source:THT)