Bajaj launches all new Discover 100T in nepali market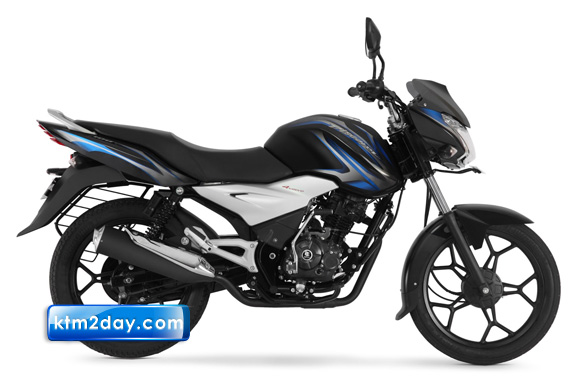 The country's highest selling motorcycle brand, Bajaj, launched the world's most advanced 100cc bike — Discover 100T — in the market today.
The Discover 100 Tourer is designed to revolutionise the 100cc motorcycle segment in Nepal.
Powered by Bajaj's patented 4-valve DTS-i technology, the Discover 100T delivers an unbelievable 10.2 Ps of power, 30 per cent more than other 100cc motorcycles, while still delivering fuel efficiency of 87.3 kpl.
Elaborating on the company strategy, executive director of HH Bajaj Shekhar Golchha said that the average commuter had to be satisfied with boring and undifferentiated 100cc bikes for too long.
"While 100cc bikes do offer good mileage, its style, features and performance leave a lot to be desired," he said, adding that the steady growth of the more expensive 100cc bikes at the cost of cheaper models is a clear evidence.
"The all new Discover 100T delivers the power of a 125cc with the economy of a 100cc to bring in the joy of riding to this segment," he added.
"We call it 'The Best 100 cc Bike Ever' as it brings unprecedented levels of power, style and features to this important segment of the market."
"The Discover brand has done very well in Nepal," said deputy general manager of HH Bajaj Chiranjibi Shah, adding that there are more than 50,000 Discover bikes on the road.
"We will further increase our volume and market share with this launch."
The Discover 100T is priced at Rs 155,900 and available in four colours — flame red, brilliant blue, black red and black blue.