Bajaj Soonya Offer : Zero Interest, Zero Tension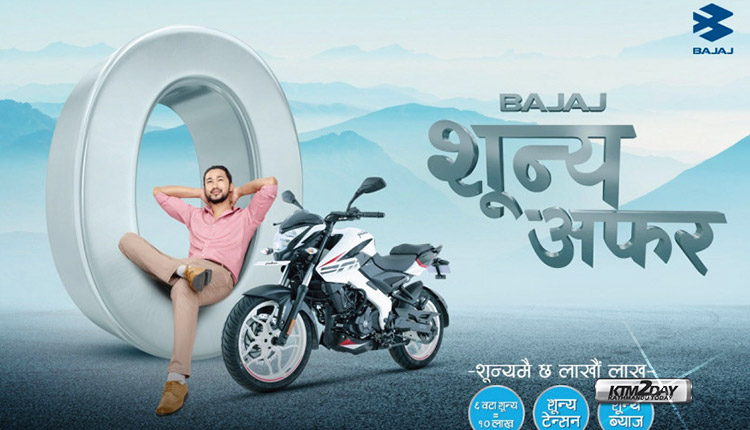 Hansraj Hulas Chand & Company Pvt. Ltd., the only official distributor of Bajaj Bikes for Nepal, has launched 'Bajaj Zero Offer' for the customers who buy a new Bajaj motorcycle on the occasion of New Year 2078 BS. According to the company,  customers will be able to win millions from scratch card.
To participate in this offer, customers must purchase any Bajaj bike from Bajaj's official showroom or vendor.
According to the scheme, when buying any Bajaj bike, customers will be able to buy the bike at zero percent interest rate with zero tension. The customer is then required to enter their unique code received through SMS in the seller's app and get 4 to 6 zeros through the second SMS and get a chance to win up to Rs 1 million.
In other words, by participating in this offer, the customer has a chance to win a sure shot amount of minimum Rs 10,000.
This scheme will be implemented from the date of publication of the first advertisement till the last advertisement is published.
According to the company, the main purpose of bringing this offer in the new year is to make the customer feel safe by riding Bajaj's excellent bikes by giving them "Zero" tension.