Japan's Toaster company presents Balmuda Phone with curved edges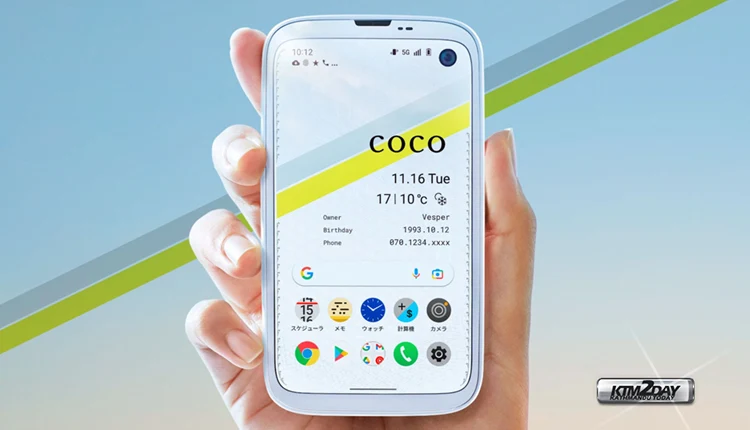 In Japan, a Toaster making company announced earlier this year that it would be making an Android phone. An adorable phone that curves into your hand has been unveiled today, with modern-sounding specs and an adorable design.
Pebble-like features of the original Palm Pre are replicated in this Balmuda Phone's plastic body, which looks like the polycarbonate HTC One X. The big difference, however, is the device's aggressive curvature.
The BALMUDA Phone was created with ergonomics in mind. While the back has a gentle curve, the overall shape is actually wrapped in this gentle curve when seen from the front. It's all there. The BALMUDA Phone, on the other hand, does not have any straight lines in its dimensions.
In addition to the 1080p display and 2,500mAh battery, the phone can be charged wirelessly or via USB-C. In terms of hardware, it has the same Snapdragon 765 processor as the Pixel 4a 5G, with 6GB of RAM and 128GB of storage.
BALMUDA PHONE Specification:
BALMUDA PHONE
SCREEN
4.9 "FullHD (1,920 x 1,080 px)
454 dpi
PROCESSOR
Qualcomm Snapdragon 765
RAM
6 GB
STORAGE
128 GB
CAMERAS
Rear: 48 MP, f / 1.8
Front: 8 MP, f / 2.0
BATTERY
2,500 mAh
OTHERS
USB C, NFC, 5G, IP4X resistance
Also included are a 48-megapixel rear camera and a fingerprint sensor that are placed next to one another. The front-facing 8MP camera has a hole-punch design, NFC, and an IP44 rating for water and dust resistance.
Another big selling point of this Android 11 phone is custom software, which is clearly running Google Play services with Chrome, the Play Store and Search as well as Gmail, Drive and YouTube Music on the default homescreen.
Reservations for purchases in Japan begin on November 17 and will be available for purchase on November 26. For $918, you can buy an unlocked Balmuda Phone.