Bangladesh to import 1000 MW Power from Nepal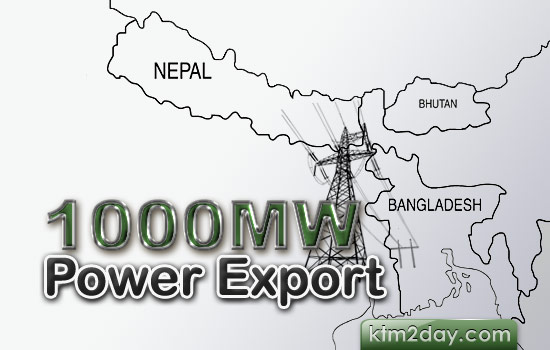 Bangladesh wants to import 1,000 megawatts (MW) of power from a hydroelectric plant in Nepal, according to the reports from Bangladesh.
A seven-member delegation led by Bangladeshi Prime Minister's finance adviser Dr Moshiur Rahman visited Nepal two days ago.
The delegation visited Nepal to deal with various issues, including transit and import of electricity. According to the Bangladeshi media, the supply of the power will start within next two-three years.
Chief engineer Masum Al-Beruni of Power Development Board (PDB) of Bangladesh one of the delegation members said that a proposal has been placed to import 1,000 MW power from a hydroelectricity plant in Nepal.
Beruni also said that they had taken a grand initiative to generate 83,000 MW hydro-power from Saptakoshi flow in Nepal, the report said.
"It will take 20 years to complete the project, but a target has been fixed to generate 3,500 MW power in next two or three years at the initial stage of the project," the report added.