Banking and Financial institutions to remain open during isolation period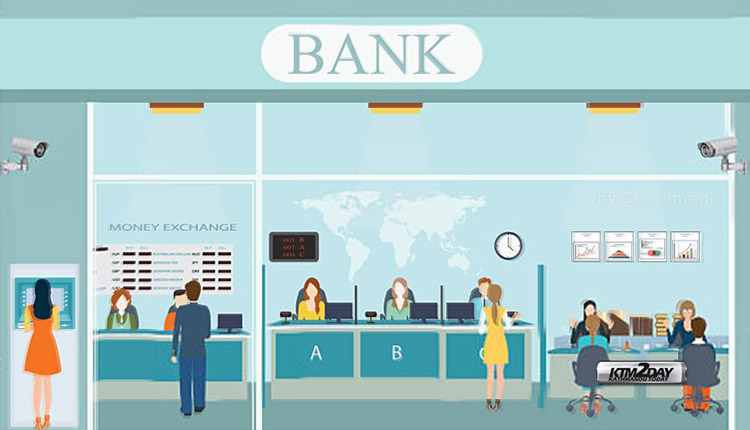 Issuing a circular on Sunday, the Nepal Rastra Bank (NRB), has asked all types of banks and financial institutions (BFIs) to continue with the banking services with necessary precautions. "As the government has defined banking business under the very essential services, the central bank has sought the BFIs to carry on with their services as usual," said Gunakar Bhatta, spokesperson of the NRB.
On Friday, Prime Minister Khadga Prasad Oli, through addressing the nation announced the closure of all public and private services, except essential services, for two weeks. The government in an effort to prevent possible spread of COVID-19 in the country has been taking stringent measures.
The NRB states that, the measure is to facilitate financial transactions that will be carried out by the government officials and needy people and business communities. "Even during odd time, people are in need of financial services such as deposit collection and cash withdrawal while they might face problems related to digital payment and cards based transactions," said Bhatta.
According to Bhatta, the BFIs will be providing services in the usual hours as in normal days. "The BFIs will remain open during normal hours, however they can manage their human resources as per their convenience," he said.
While keeping up with their services, the BFIs have been asked to take preventive measures to safeguard their staff. "The BFIs can implement remote access, work from home and shift-wise work to prevent staff from possible infections while coming in contact with the outsiders," reads the NRB circular.
The BFIs are also asked to make mandatory use of preventive health kits such as sanitizers, masks, disinfectants, thermal scanning and hand gloves, among others, for both the customers and staff.
Issuing a separate circular, the NRB has also waived the service fee of real time gross settlement (RTGS), the mechanism that facilitates clearance and settlement of high-value cheques within a few seconds.
The RTGS has been made voluntary for transactions of above Rs 200,000 while transactions of above Rs 2 million have to mandatorily be made through the RTGS.