Benelli Leoncino 125 2022 model: Pure Style and Fun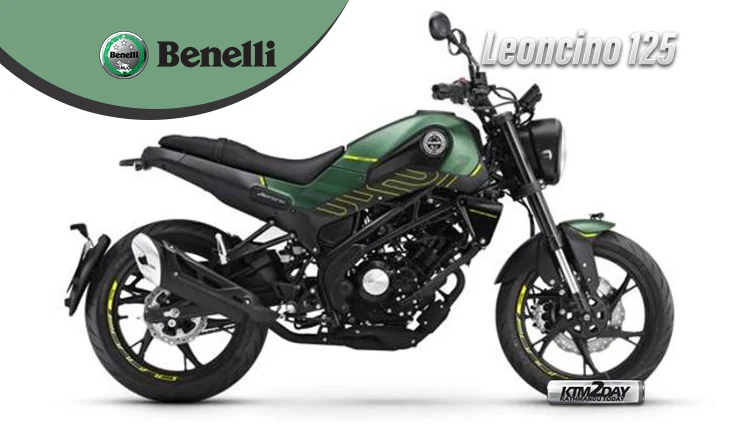 An updated version of the Benelli Leoncino 125 has been introduced to the international market. It will be the smallest scrambler model in the Benelli line-up when it is released.
Benelli debuted the motorcycle at the EICMA show in Italy, where it was first seen. Following the Benelli Leoncino 250, it will be the smallest model available. Baby Leoncino is another name for this model.
The Leoncino 125 is powered by a new single-cylinder, four-stroke, liquid-cooled engine with a displacement of 125cc. The engine is technically distinguished by its four-valve distribution with a single overhead camshaft, electronic fuel injection, and a throttle body measuring 28 mm in diameter. Developed to ensure maximum agility and handling on the road, Leoncino 125 features an excellent chassis.
With a six-speed transmission and an oil bath clutch, this engine produces 12.8 horsepower at 9500 rpm and a torque of 10 newton meters at 8500 rpm when used in conjunction with a small engine of this size. One of its advantages is undoubtedly the fuel consumption, which consumes 2.2 liters per 100 kilometers traveled.
The Leoncino 125 suspension department features an upside-down fork with 35 mm diameter stems at the front, while at the rear there is a swingarm with central shock absorber and 53 mm travel. As for the braking system, we find at the front a single floating 280 mm diameter disc with three-piston caliper, while at the rear a 220 mm diameter disc and a two-piston floating caliper.
The Leoncino 125's appearance is consistent with the rest of the Leoncino family, which includes a seamless blend of the past and present, this newcomer combines classic and modern lines, displaying an LED optical unit and digital instrumentation that will appeal to technology enthusiasts.
The Lion badge, as seen on the other Leoncino motorcycles, stands boldly on the front fender and is an iconic symbol of the Italian brand, which is now owned by the Chinese company Qianjiang.
Qianjiang has been manufacturing motorcycles and scooters under a variety of names for quite some time, both for the domestic market and for export. The acquisition of Benelli made a lot of sense for the company's global objectives for two reasons: the company's desire to expand its brand recognition and the company's desire to acquire exquisite Italian designs.
According to current estimates, the motorcycle will be accessible on the international market during the spring season of 2022. Benelli's 250cc Leoncino motorcycle was once available for purchase through KTM International Trading, which sells and distributes Benelli motorcycles in the Nepali market. But currently it is not available.
Nepal is also scheduled to see the introduction of the Benelli Leoncino 125 in the near future.