Best Wireless Earpods Price in Nepal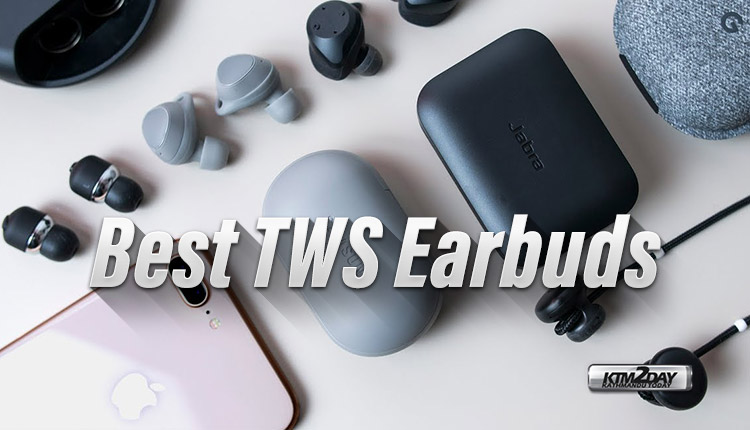 Wireless technology has long and firmly entered our lives. Wireless Internet, wireless charging, wireless speakers and headphones have slowly begun to become a part of our daily lives all because of progress in the technological world.
And if not everyone needs a wireless charging or speaker, then perhaps every smartphone user has at least headphones to listen to music, talk on the phone without removing the device from their pocket, or even watch a movie while on the go.
Wired headphones are cheaper than wireless headphones, in addition, the sound quality on them is often much higher than for wireless models from the same price category. However, now there are a large number of smartphones, completely devoid of the usual 3.5 mm-jack, that is, in fact, designed to use just wireless headsets. In addition, more and more interesting TWS(Truly Wireless) headphones has started to appear on the market, generally without any wires other than a charger. Firstly, it is fashionable, and secondly, it is really convenient, although not in most scenario.
We have prepared for you a great list of TWS earpods in every budget range so regardless of whether you've got a few bucks to spare and want the best value or are looking for the best of the best we will have an option for you. So if are interested in finding out which set of wireless earbuds are best to purchase in 2020 scroll down below.
Best Wireless Earpods Price in Nepal
---
Bose QuietComfort Earbuds
If you can afford it, the Bose QuietComfort Earbuds are an excellent all-around choice. Apple AirPods Pro and Sony WF-1000XM4 are wonderful alternatives here. Premium features like automated ear-detection are included, and you may adjust the level of noise-cancellation. Having an IPX4 rating, these earbuds can be used when working out.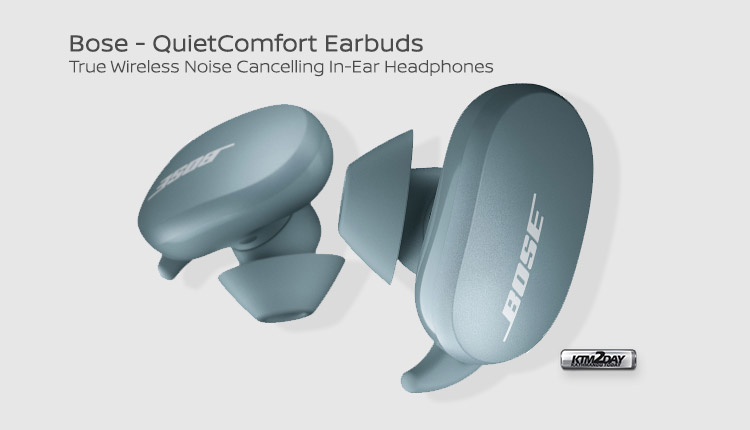 In addition to music quality, active noise-cancellation is one of these earbuds' most appealing features. For a lengthy road trip, Bose's ANC is second to none, making them ideal companions.
Those looking for more time between charges may prefer the Bose's eight-hour battery life, but these earbuds offer great sound quality for the money, making them a great buy all-around.
The controls on the Bose QuietComfort Earbuds are adequate. Both earbuds have a touch-sensitive surface, making them quite simple to operate. However, when you alter the level or play and pause audio, there is no auditory feedback. If you wish to change the song, you'll have to use your connected device to do so instead. The volume can be difficult to change using a touch slide.
In terms of sound quality, the Bose QuietComfort Earbuds are excellent. They come with a sound profile that's neutral yet slightly bright out of the box, making them suitable for a wide range of audio content. However, you may alter the sound via their accompanying app's visual EQ and presets to your heart's content. As a result of this closed-off soundstage, the music sounds like it's coming from inside the listener's head rather than from speakers situated around them.
Price : Bose QuietComfort Earbuds retails for $219 in global markets and is available in Nepal for Rs 48,000 which is around US $393.
Apple Airpods Pro
The Apple Airpods Pro is our pick for the best wireless buds for Apple users. The original Airpods set the standard when they were first introduced but since then plenty of earbuds have surpassed the Airpods in terms of quality and features. With Airpods Pro, Apple intends to be the King of hill again with a new hardware design , robust improvements and innovative new features making these earbuds a top choice for iPhone users. Priced at $250, there's no mistake that the Airpods Pro is a premium earbud that delivers a premium user experience .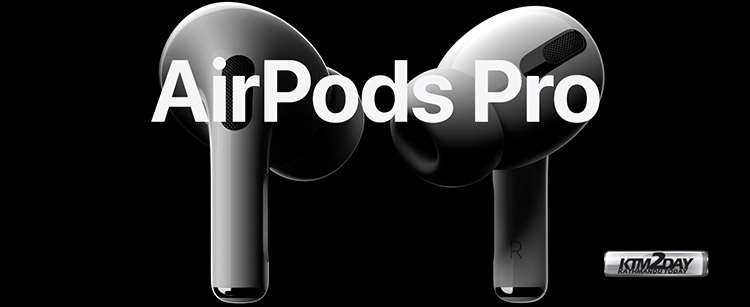 Even before playing any music the minute you put in the earbuds, you'll notice a difference in comfort and feel from almost any other earbud. The new in-ear design with soft pliant silicone tips fits securely in your ear to create a perfect seal that feels incredibly natural and extremely comfortable. Special vents on the outside of each earbud eliminates the pressure feeling so you won't feel closed in or like you are underwater. This is why you see people able to wear their Airpods for hours because it truly feels like there is nothing there. Easily our personal favourite feature of the earbud.
The sound quality is one of the best available on the market today. Extremely clear and crisp delivering significantly better bass and overall dynamic sound than previous models and uses automatic equalization with advanced DSP that equalizes your music based on the shape of the ear for greater sound performance. As with all Apple products innovation leads the way with premium user experience always at the forefront of the designs.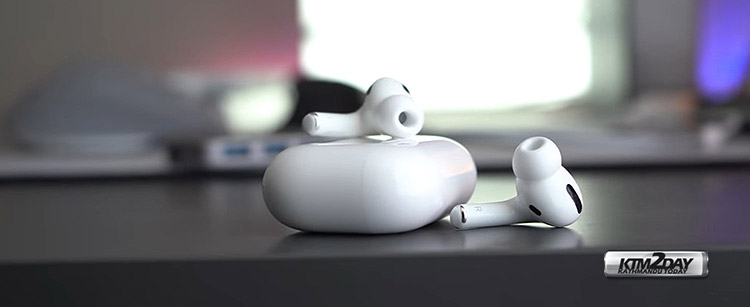 Part hardware and part software, the Airpods Pro's active noise cancellation is phenomenal. The noise cancellation is widely considered the second best available in the earbud market behind the Sony WF1000-XM3 . The stem of the earbuds features Apple's new force sensor for convenient control and interaction with your ear buds. A simple squeeze on the stem will play pause or skip songs while a long squeeze quickly toggles between noise cancellation and transparency mode allowing some ambient noise to filter through, so you can hear traffic announcements or someone talking to you.
The Apple Airpods Pro may not be the top in every category but for Apple users it's definitely one to consider with its overall sound quality, excellent noise cancellation, innovative features, compatibility across Apple devices and the assurance of Apple quality.
Price : Apple Airpods Pro retails for $249 in global markets and is available in Nepal for Rs 38,500 which is around $318.
---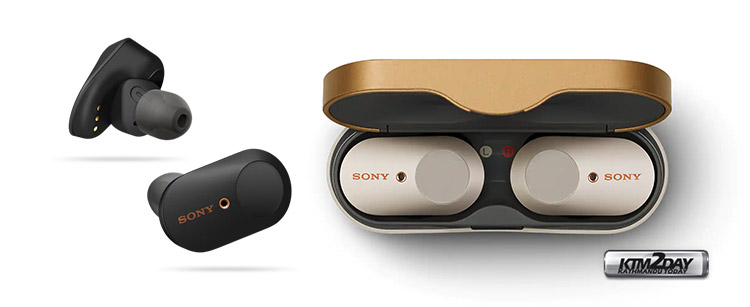 Sony WF1000-XM3
Apple isn't the only company that's leading the way in terms of high quality earbuds, priced under $200, the Sony's WF1000-XM3 earbuds combines tons of exclusive features with amazing quality that surely gives the Apple Airpods more than the run for their money. The Sony WF1000-XM3 are premium wireless earbuds that are jam-packed with powerful user features such as active noise cancellation, high-end studio sound quality and Smart AI.
The WF1000-XM3 can detect what situations you are in, whether you are at the airport, mowing your lawn or at the quiet library, it automatically toggles to a sound profile that is designed to optimize your listening experience. You'll find no protruding stems here, the earbuds cleverly twist into place secured by the structure of your ear and you feel snug. Furthermore, since they only weigh 8.5 g each, they are also very comfortable to wear.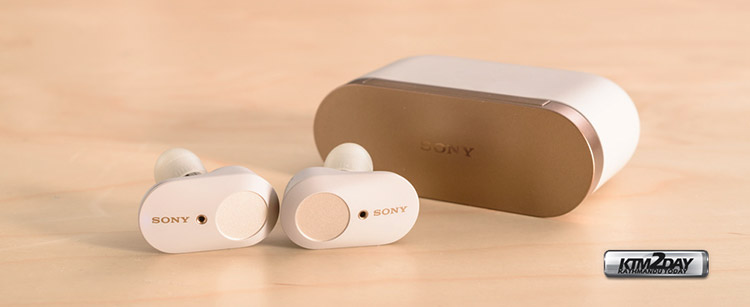 Charging is as easy with it's dedicated charging case and battery life is on par, lasting about 5-6 hours before needing another charge. There is also a very powerful Companion App that let's you remotely control any function of your earbud including customizing your own personalized EQ settings as well as an overview menu to useful info like battery life, sound profiles and even built-in Google's Assistant and Alexa controls.
Tiny 6mm drivers exude clarity and rhythm, these superb little music earbuds offers a wide expansive sound-stage with believable spatial detail.  When listening to podcasts, the mid-range is silky smooth, if you prefer to rock out, guitars have edge and drums are tighten hard. However, with that said although there's some appreciable bass you cannot expect to get the same pronounced thump from earbuds when compared to over the ear headphones.
But in terms of true wireless earbuds in this price range, sound is as good as it gets. Sony has unquestionably redefined the wireless earbud landscape. The top notch design, class leading noise cancelling and decent battery life make the Sony WF1000-XM3 true wireless headphones a top contending rival to the Apple Airpods.
Price : Sony WF1000-XM3 retails for $199 in global markets and is available in Nepal for Rs 34,500.
---
Samsung Galaxy Buds+
If you are an Android user and looking for the best Airpod alternative then priced at around $150, the Samsung Galaxy Buds+ offers impressive audio quality, extensive battery life and clear and crisp microphone.
The design features earbuds that are very low profile and slides easily into your ear without any extra attachments sticking out, so won't accidentally knock them out. It also comes with few additional ear tips sizes if you need a better fit.
When it comes to pure sound quality the Galaxy Buds+ have been updated with dual sound drivers that deliver the full spectrums of lows, mids and highs. And while the bass quality won't redefine your listening experience, it still packs a decent kick. For calls, the Galaxy Buds + has 2 external microphones which means your voice can be heard crisp and clear as a bell on the other side.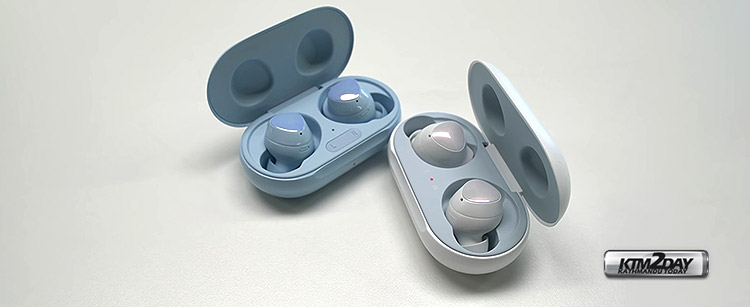 To compete with the Airpods, the Buds+ come loaded with features to makes users happy including powerful customizations. Using the Samsung app you can program your own custom sound profiles as well as switch your Buds+ to ambient adapt mode which is perfect if you need to hear important announcements from the outside world like flight times and traffic announcements.
As for battery life you can expect to get a whopping 9-11 hours from a single charge which beats out both the Sony WF1000-XM3 and the Apple Airpods. When you need a quick boost recharge, just pop the Galaxy Buds+ back in it's charging case, and just 3 minutes of charging gives you an hour of playtime.
Samsung has created a competitive pair of true wireless earbuds in an increasingly competitive landscape. While the Galaxy Buds+ doesn't achieve the same heights as the Sony WF1000-XM3 or the Airpods Pro, they are significantly cheaper and offer a solid set of features specially for Samsung smartphone owners.
Price : Samsung Galaxy Buds+ retails for $150 in global markets and is available in Nepal for Rs 17,000.